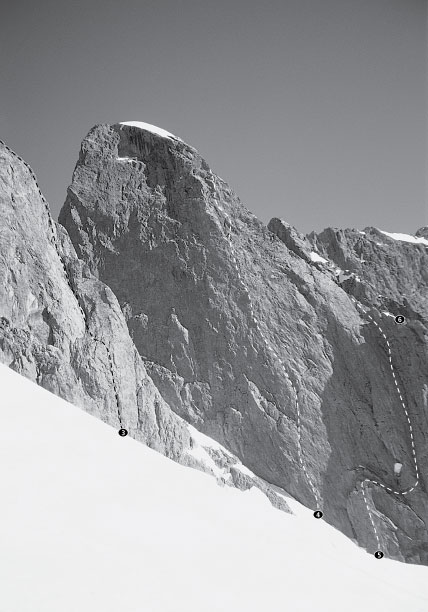 Reference
Title
Grade
Length
Quality
Bolts
Gone
Natural pro
Link to edit content
Original Route

Climb the slabs of the northern side then follow a right-tending ledge system as it move into the centre of the face, avoiding the steep north-west aspects. This route is used as the common descent off Milne.

Frank Milne, Samuel Turner, March 1921

6
East Ridge

Nine pitches to the summit on good rock.

Dave Bamford, Kevin Helm, Feb 1980.
Places
Type
Title
Link to edit content
Face (Alpine)
West Face

(3 routes)

Face (Alpine)
South Face

(2 routes)
UUID:
0196b3df-9a4e-4f1b-be74-1102ee441baa