Central Crags includes the following walls...
-Twin Cracks
- Crucifix Wall
- Central Gully Left
- Central Gully Right
- Drug Abuse Wall
- Lunar Wall
Access:
From the main parking area follow the track as for the Red arete then after crossing the dry riverbed veer left and follow your nose. The obvious feature is the large scree left of Lunar Wall and Red arete . The Central Gully being the obvious gully rising from the apex of the scree.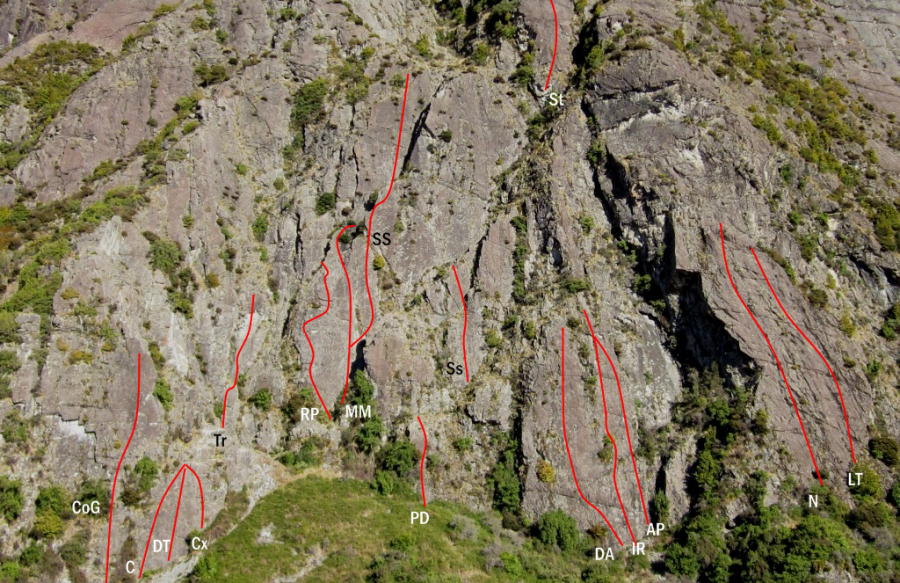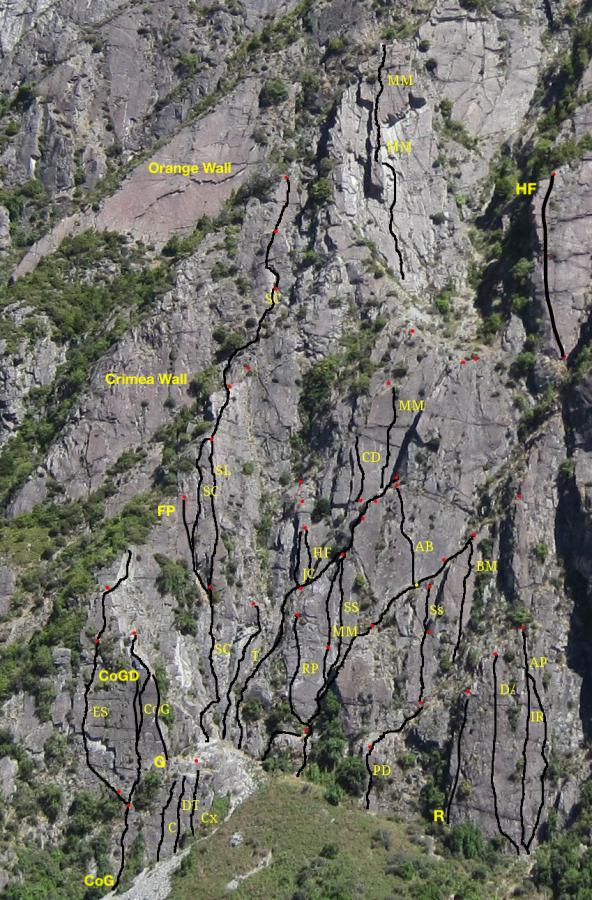 Attribution:
Photos. Clayton Garbes. RHS Jeremy Smit Crucifix topo Simon Middlemass
UUID:
c120d9f5-f5d0-4015-813f-124e3f47f777