This is the small wall above the scree to the R of where the Javelin Wall track begins.
Access:
From the car park cross the dry creek on the track to Red arete then head left towards the left end of the larger scree and the start of the Javelin/Crimea/Orange Wall tracks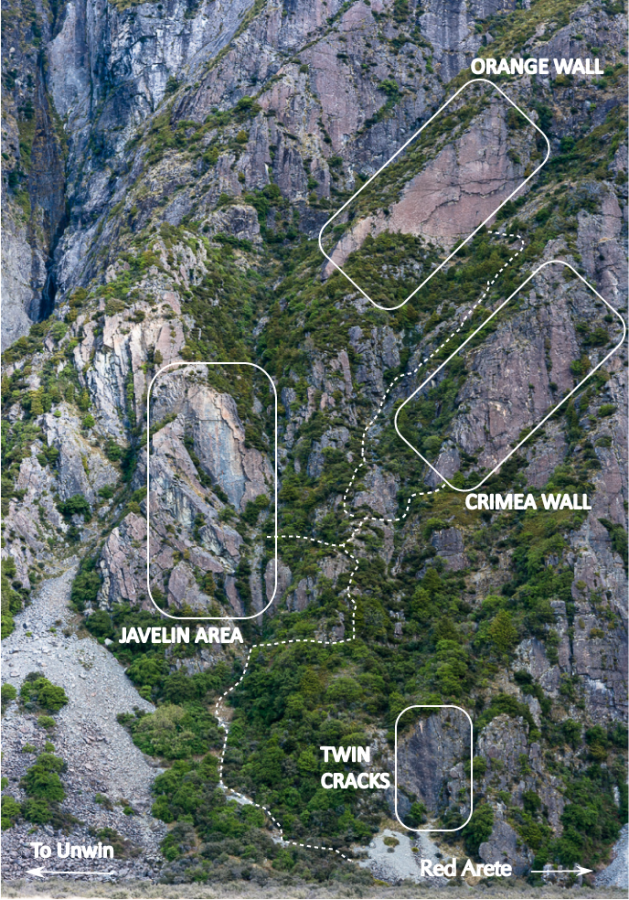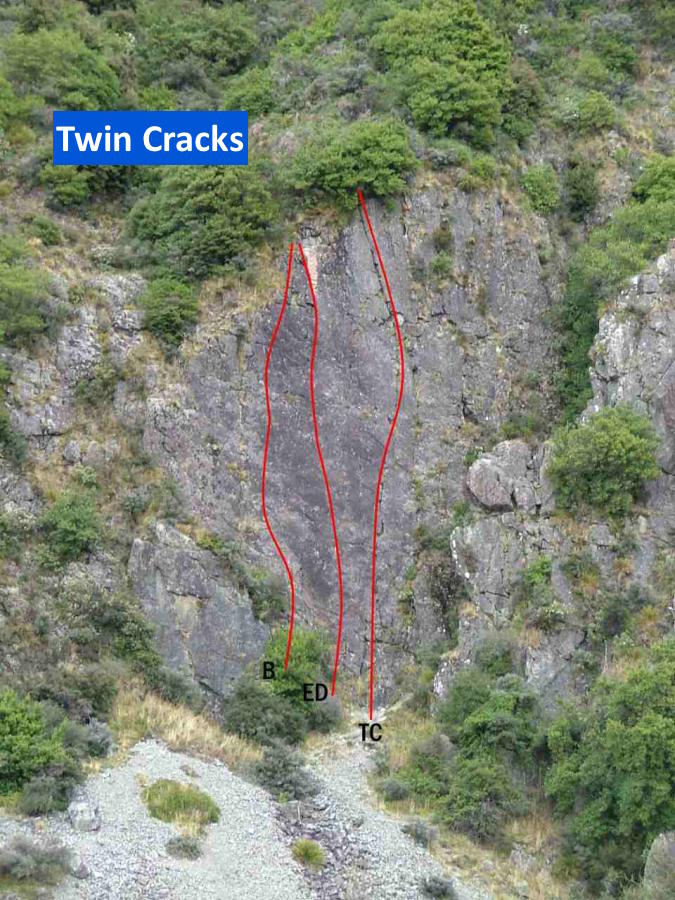 Reference
Title
Grade
Length
Quality
Bolts
Gone
Natural pro
Link to edit content
B
Balls
19
17m
3

Delicately climb the left-hand side of the small, clean face. A block has pulled off before the first bolt.

Murray Ball

ED
Ethical Debate
21
18m
4

Up the centre of Twin Cracks Wall, sneaking a few trad runners in Twin Cracks.

Kiersten Price

TC
Twin Cracks
17
20m

The distinct crack.

Start
14
10m

On a small wall, below and right of Twin Cracks. Climb through the roof on the left-hand side.
UUID:
db714ffb-f53f-480b-9992-6dcf7566dfab