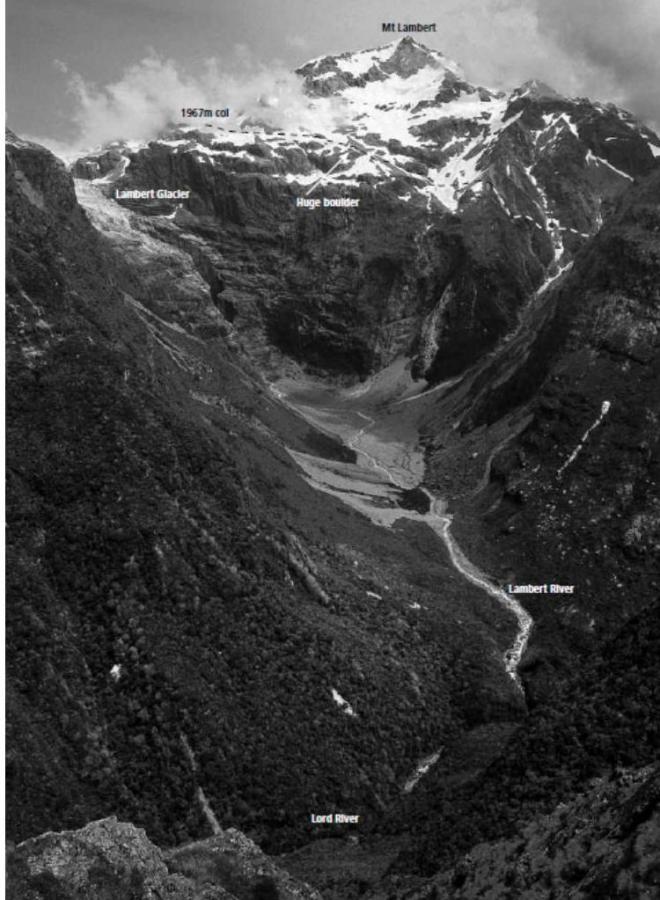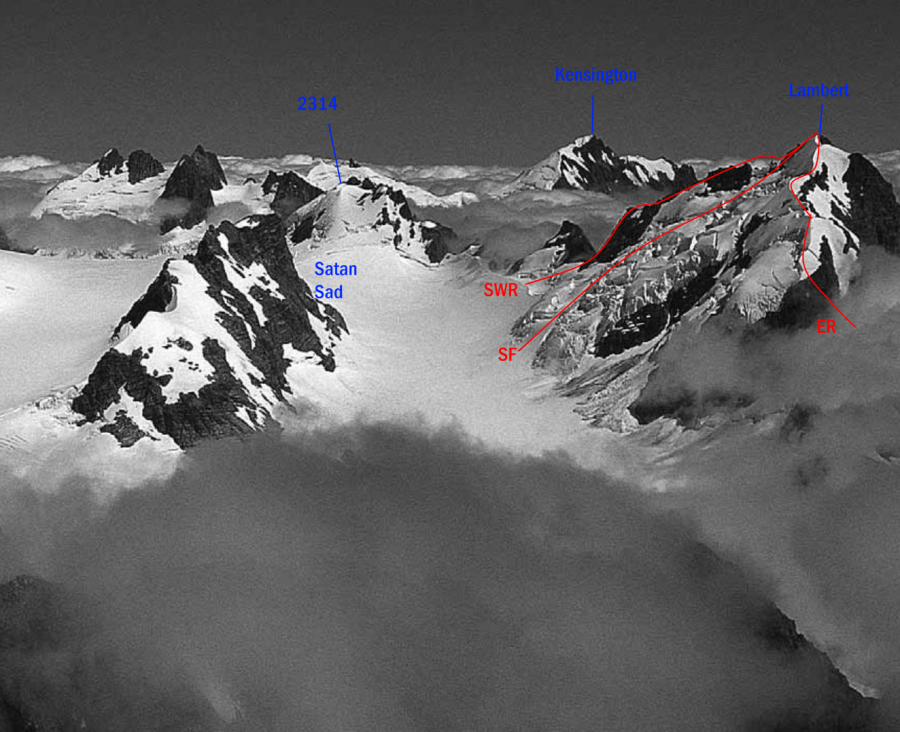 Reference
Title
Grade
Length
Quality
Bolts
Gone
Natural pro
Link to edit content
From the North
1+

From the col under pt 1936m.From the col, climb through lower bluffs to gain the snowslopes of a tiny glacier. Head SSE up this and gain the final ridge just east of the summit.

LW Boot, IW Tucker and H Andrewes first ascent 30th Dec 1933, from the col north of Lambert up the small glacier between two ridges.

ER
East Ridge
2

Gaining the ridge from the Lambert Neve is usually straight forward. In places the ridge is easy, while elsewhere, the ridge is interesting mixed climbing without being technically difficult.

Ken Rowe, Stan Conway, 23 March, 1940.

SF
South Face
2+

A moving feast, ice on this face is generally quite broken and travel threatened by seracs. Crevasses frequently cut access up the face as early as late spring. However, in good snow conditions, a route through can sometimes be found. If the south west ridge is gained before the summit, an anvil shaped gendarme forming the low peak can be bypassed.

SWR
South West Ridge
2+

A mixed rock and snow ridge. No great difficulties, but care required in places on average rock. An anvil shaped gendarme forming the low peak can be bypassed.

Alan Stevens, John Fabian, and Graham Craig, 29th December 1958.
Attribution:
Yvonne Cook and Geoff Spearpoint, in association with the Canterbury Mountaineering Club
UUID:
cf779956-dbe2-43dc-89f4-1c55c0835424