The large recessed slab above Phil's Bivvy holds two long sustained slab routes. Both remain relatively dry, following lines on either side of the water-streak.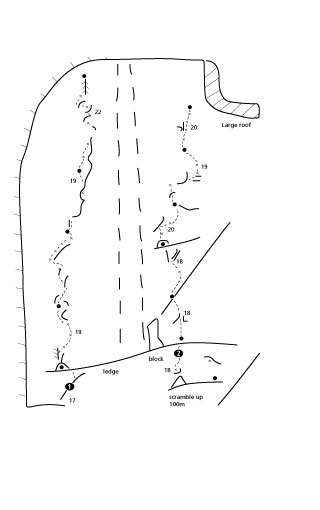 Reference
Title
Grade
Length
Quality
Bolts
Gone
Natural pro
Link to edit content
1
Vass Judge
22

An excellent line of five pitches left of the central water-streak.

Dave Vass, Murray Judge, Feb 1988.

2
Tootsies
18

Scramble up for 100m to start the route on the right side of the water-streak below a black wall. The route stays clear of the wet rock in most conditions.

Dave Vass, Steve Moore, Murray Judge, Pete Grey, March 1987.
UUID:
e4af73a3-8029-428a-bda2-eb45d30d6adc