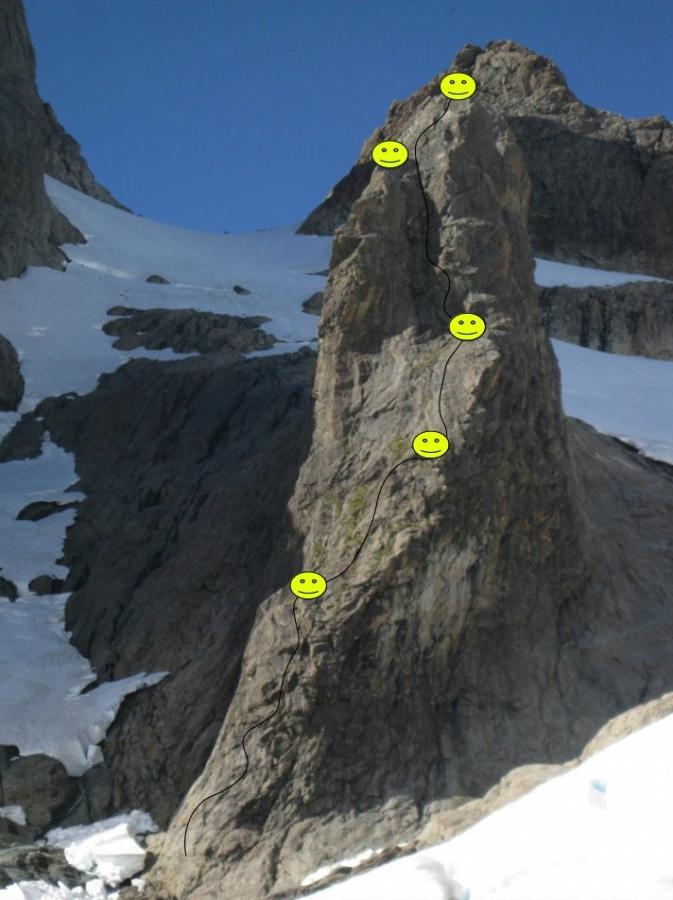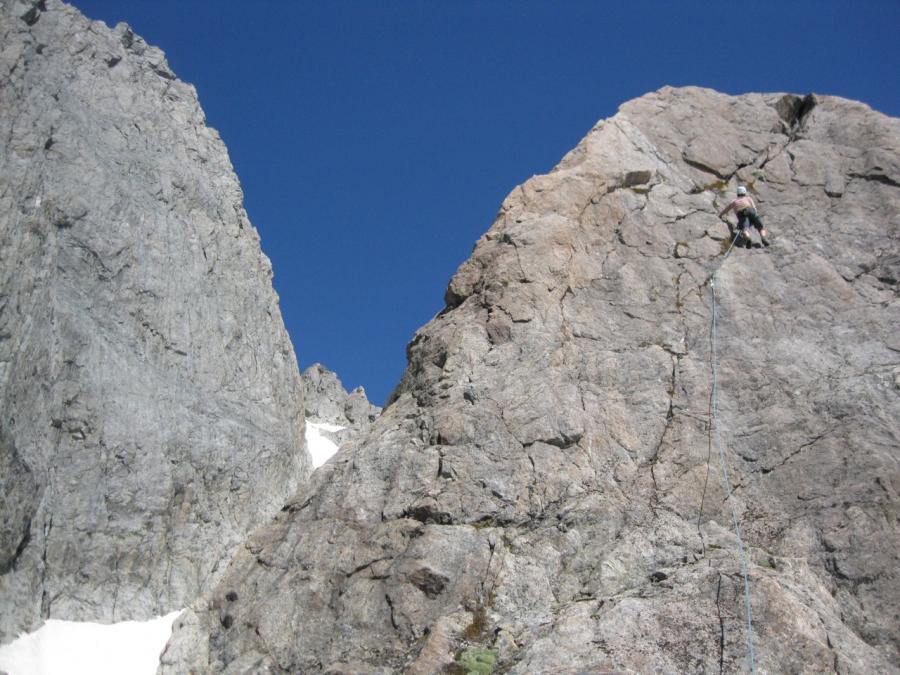 Reference
Title
Grade
Length
Quality
Bolts
Gone
Natural pro
Link to edit content
Armenian Direct
I 18
200m

Four pitches of increasing difficulty and commitment on the front face of the pinnacle.

John McCallum, Tom Riley, 6 February 2013

The Little Hard Climb
I 22

P1: (20) friction slab then series of overhangs in weakness to belay at base of corner. P2: (22) corner with crux at top, which was turned on the arete/bulge on the right P3: (21) superb corner with crux exiting the corner to the right at the top, belay on col between peaks P4: final pitch of Armenian to main summit

Stephen Skelton, Kester Brown. Feb 2014.

A little to the left (?)
21

To begin either traverse in from above via the steep slabs to a gain a prominent ledge or rope up from below to add another pitch. P1: (21) 45m - From ledge climb obvious weakness's to right leaning slab to belay at the top of this P2: (21) 62m - Climb corner then step left onto steep slab, pull bulge then step right to join top pitch of Armenian Direct

Greg Jack, Jean Tompkins & Troy Mattingley. Feb 2014.
UUID:
8152933f-5593-45ae-9ea6-c60f2209e9bc