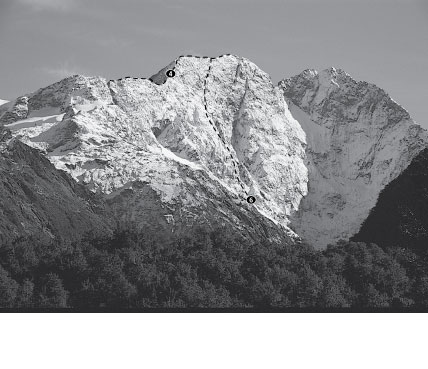 Reference
Title
Grade
Length
Quality
Bolts
Gone
Natural pro
Link to edit content
South Ridge

From the Mistake Creek flats take the south branch, climbing steep tussock on the true right of the waterfall to the upper basin. The main ridge to Flat Top is cut by a deep cleft which is avoided by descending towards Lake Erskine for a short distance before regaining the South Ridge.

Chally Bowmar, Alex Dickie, 1939.

East Face Original Route

John Fantini, Murray Jones, February 1970

East Face direct

A more direct line in the centre of the face, avoiding most of the difficulties.

Bruce Clark, Al Smith, Geoff Gabites, Ken Hyslop, 1975.
UUID:
4276f9ce-5fdf-4a7f-a067-ddeb62cfe261