Mt Crosscut's four peaks have a variety of climbing close to Homer Hut. In summer the peaks are good long moderate alpine routes; in winter, the southern aspects in Cirque Creek hold the test pieces of Darrans winter climbing. The East Pk can also be reached by long routes from the Marian valley.
Access:
All the peaks were first climbed via the bluffs opposite Homer Hut: climb tussock slopes to the left-hand gully, moving up right to the second gully and the snowfields above.
Descent down the bluffs can be difficult in snow or poor visibility.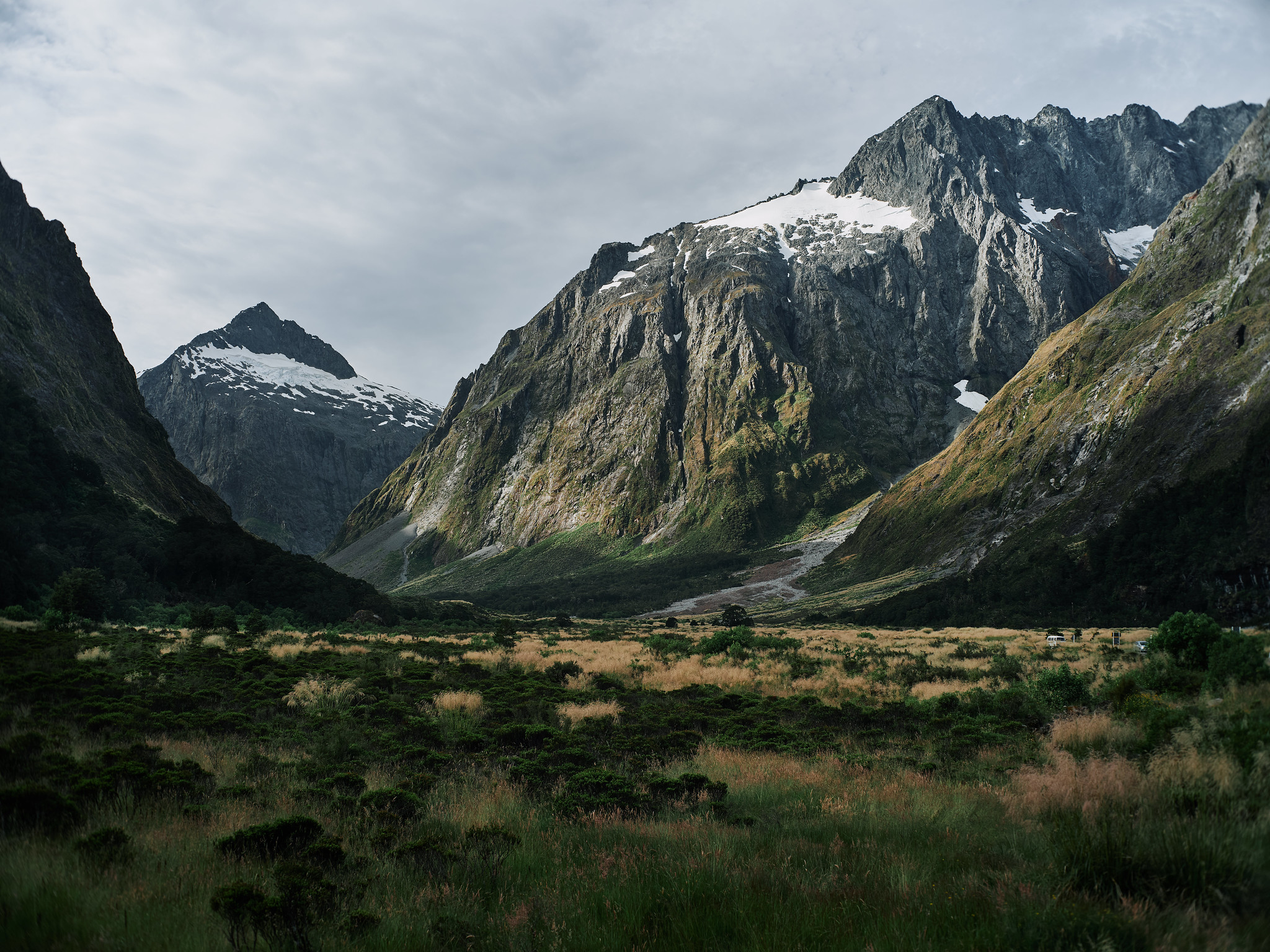 Reference
Title
Grade
Length
Quality
Bolts
Gone
Natural pro
Link to edit content
Crosscut Traverse

Traverse all four peaks from west to east, saving the best climbing for last. Descend via Barrier–Crosscut Col.

Austin Brookes, Archie Simpson, 1963 or 1964
UUID:
267e91fa-acac-4df3-8321-64e1bff27ee5