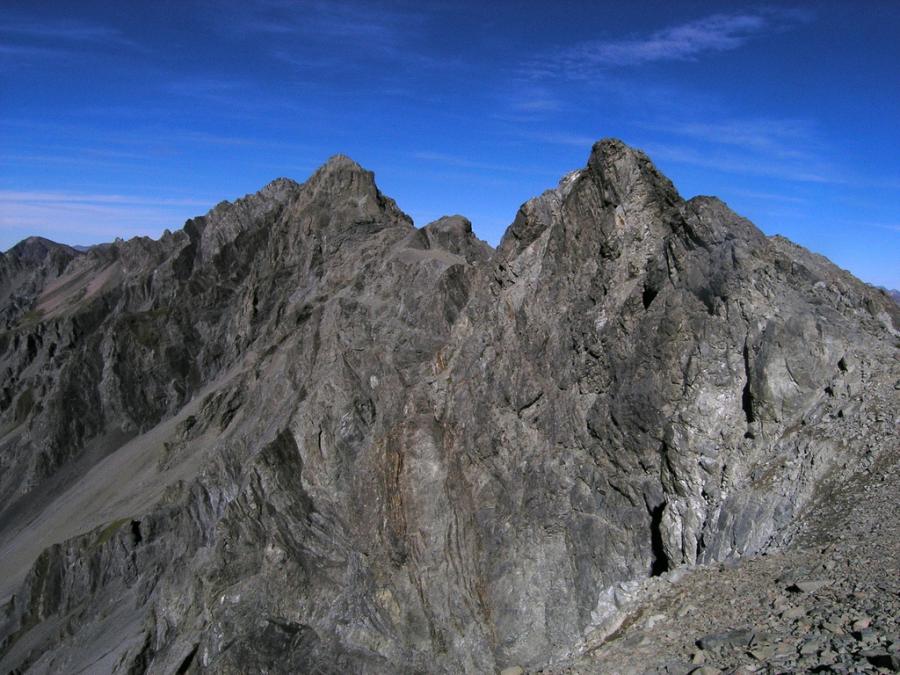 Reference
Title
Grade
Length
Quality
Bolts
Gone
Natural pro
Link to edit content
From Upper Edwards Valley
I 1

A scramble from the upper valley floor.

J Gill, J Wilson and E Brough, December 1930

From Amber Col
I 1

Reach Amber Col from the Edwards River by ascending the scrubby spur on the true right of the stream that drains it. Climb steeply from the col to join the Polar Range, then follow an easy ridge line to the summit of Mt Scott.

From Hawdon Hut
I 1

Climbed via Sudden Valley Stream by ascending the long ridge behind Hawdon Hut. Reaching the 1794m point, follow the Northwest Spur for 800m, climbing over several very exposed gendarmes to reach the long scree slope into the head of Sudden Valley. From here both peaks may be reached via the scree/snow gully between them. Allow 110% of all daylight hours if you intend returning to the Hawdon Valley.

From Sudden Valley Stream
I 1

A steep scree or snow slope between Mts Wilson and Scott gives good climbing access from the head of Sudden Valley Stream.

Via Mt Wilson
I 1

From Sudden Valley Stream, the South East Ridge of Mt Wilson can be gained by ascending a steep scree gully 2km upstream of the Sudden Valley Biv. Aim for the deep notch just north of the 1853m point. Follow the ridge to Mt Wilson (the East Edwards side provides bypasses) and traverse to Mt Scott.
UUID:
a188d237-b426-43f2-b9cb-c53909fc8dc8