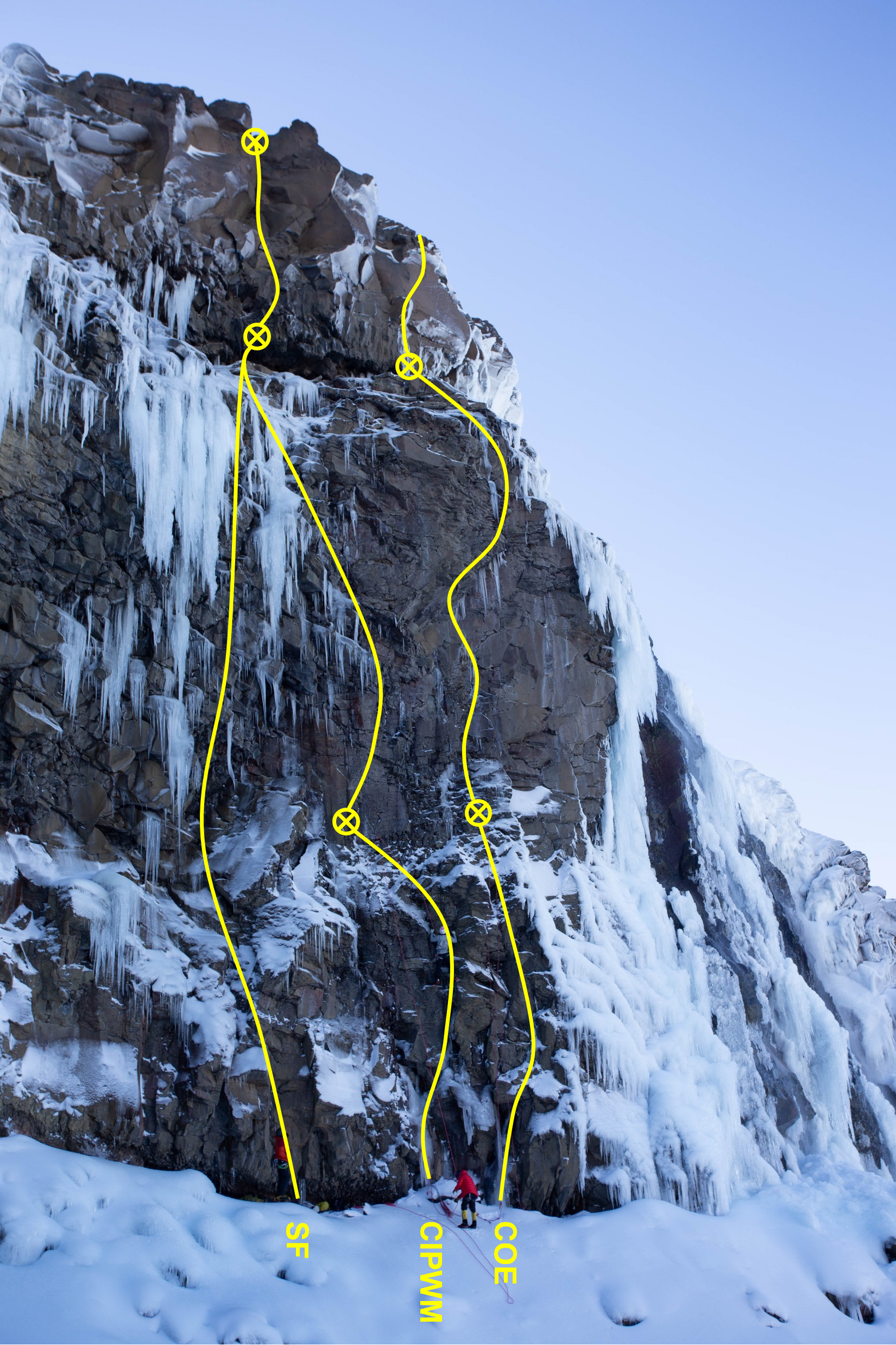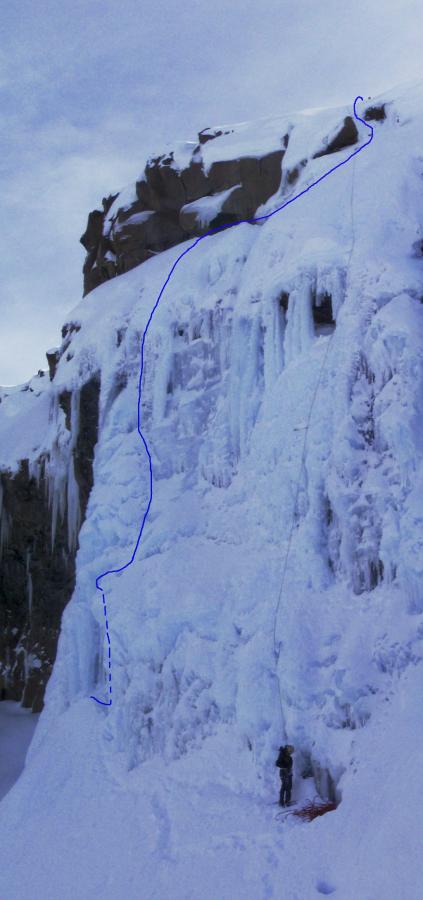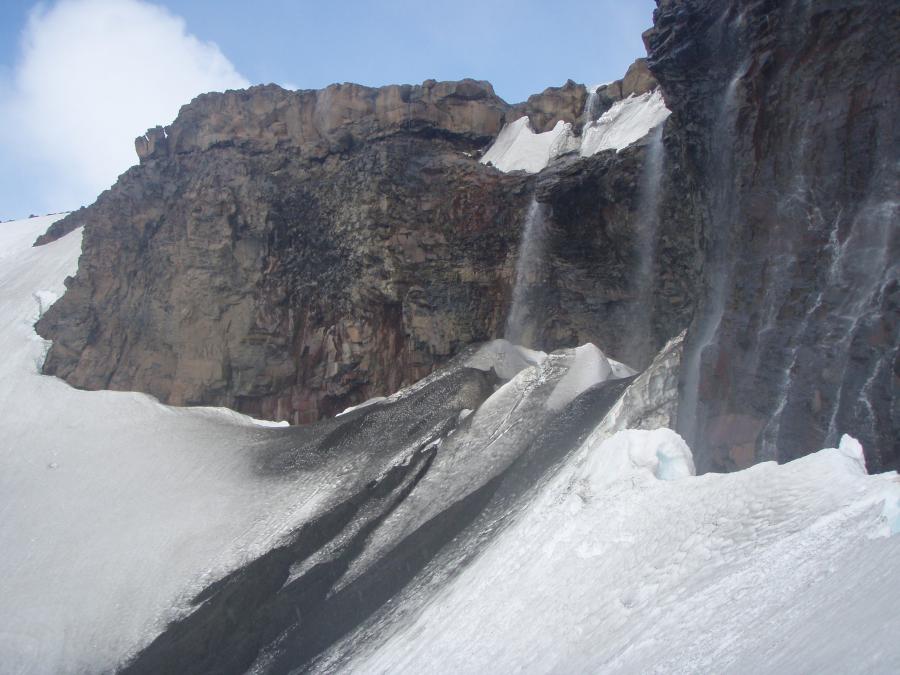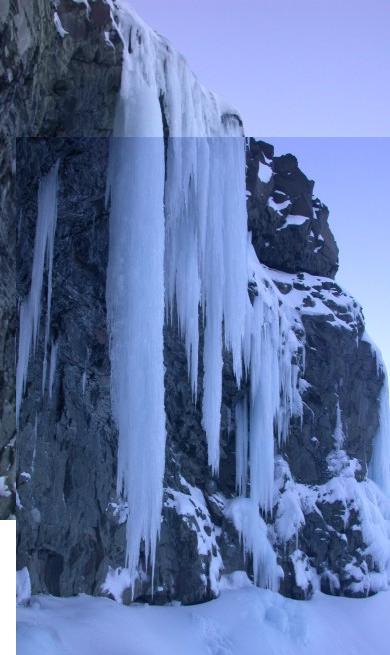 Reference
Title
Grade
Length
Quality
Bolts
Gone
Natural pro
Link to edit content
Spritz
16
60m

Pillar on right of main cascade at Margaret's Leap. 1st pitch. Start in the middle of the space at the base of the pillar. We left room for another route to the left. Good fun climbing on solid rock (15/16). Belay on small wires on a ledge at the same height the resurgence. 2nd Pitch. Directly up step rock (16) on to easier ground to belay when kicks back. Bood bollards for top belay. Bound to be a classic.

Don French, Helen Chapman 3/1/2015

Wright/Hiscoke/French
18
50m
3

Left hand end of Margaret's leap, where major rock wall which is slightly scolloped. Climb up cracks at first into slightly overhanging section keeping a relatively straight line. Pass difficulty with s slight move to the right onto easier ground. Belay high up to the left near the crest of the buttress. Short second pitch onto easy ground. Rock OK, but there is the odd loose rock. Route might be longer as first ascent was from a substancial snow base.

James Wright, Blair Hiscoke, Don French, November 2010

The Curtain
WI2
50m

This is a superb wide wall that consistently forms well. There are three or four obvious lines to try, and many variations on these have been climbed.

The Shroud

In cold winters two impressive and apparently unclimbed free-hanging icicles form down the overhanging cliff left of the Curtain. The icicle immediately right of the Curtain is about 40m high. The stupendous main icicle is perhaps 60m high, 10m in girth and hangs free by four or five metres. Further left again on a sunnier aspect is a steep drainage line that would make another hard route.
UUID:
9dddc70f-8174-487e-9cd2-b122db1d0a04