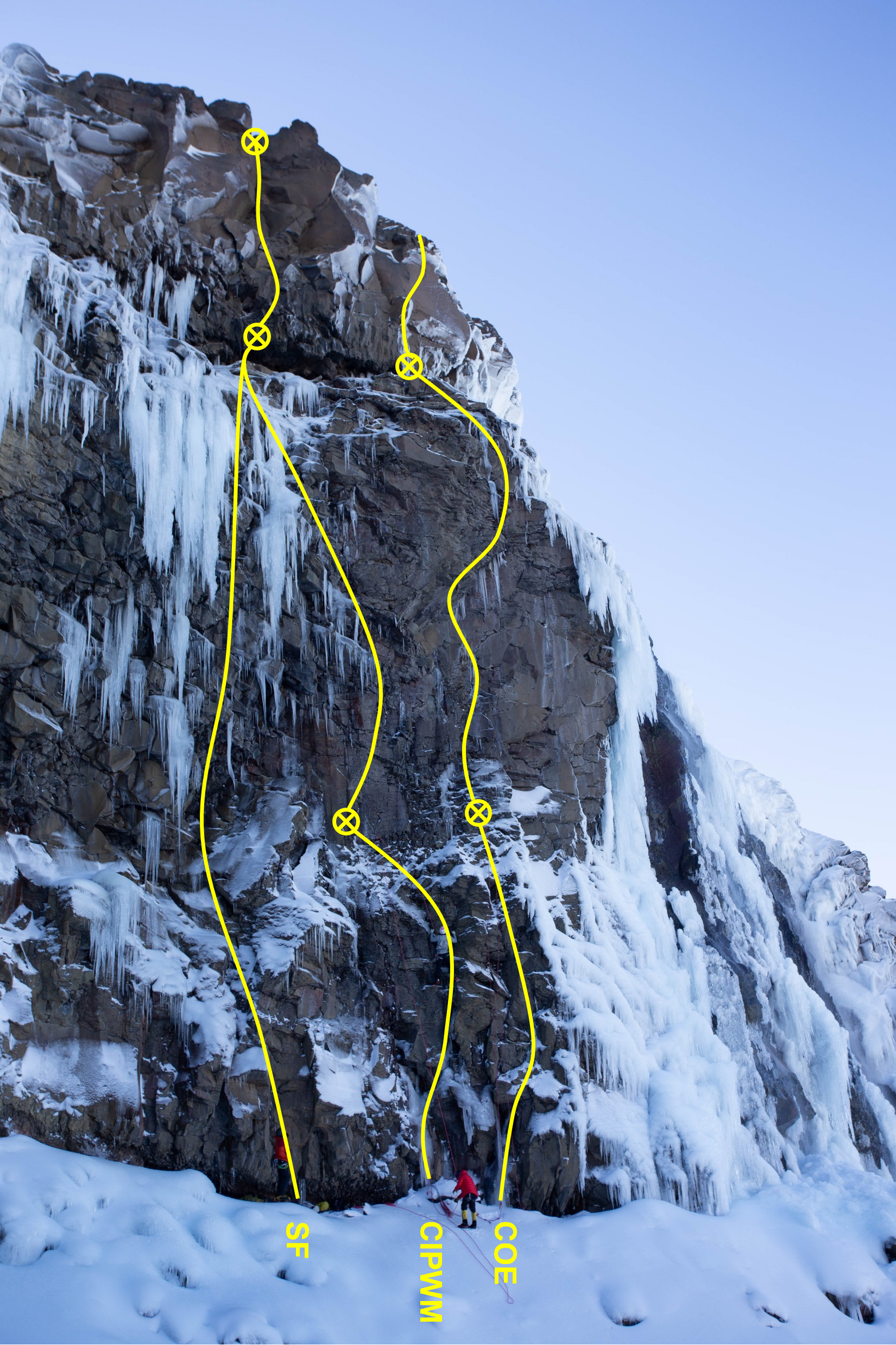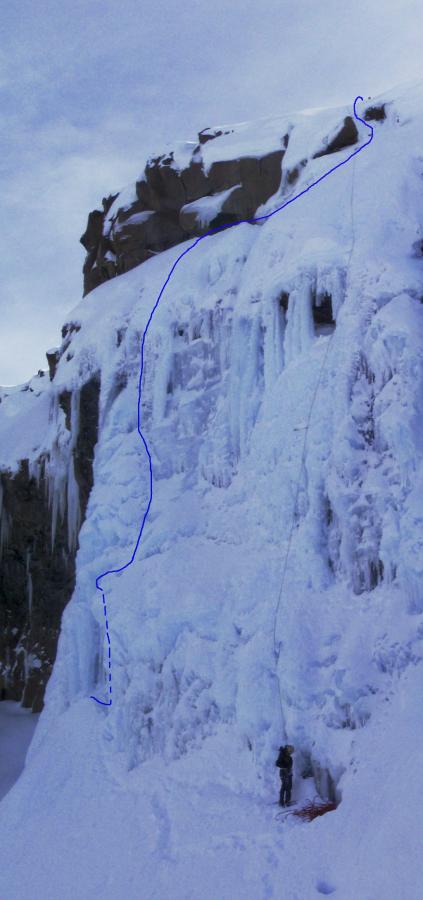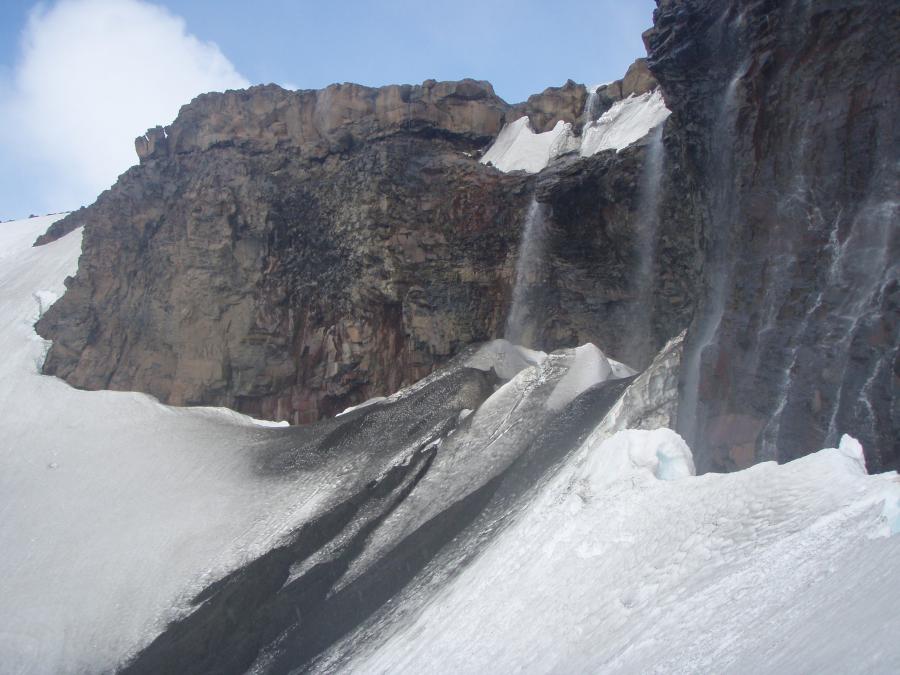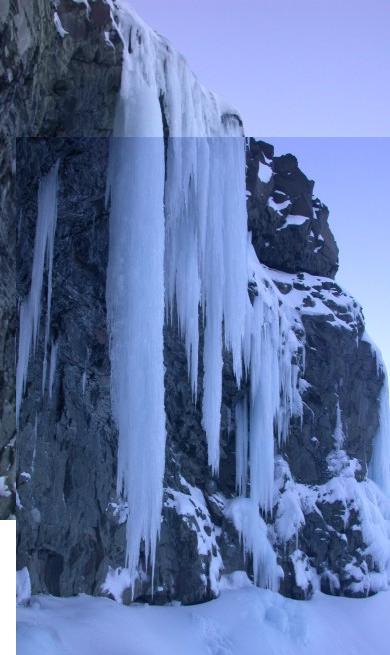 Reference
Title
Grade
Length
Quality
Bolts
Gone
Natural pro
Link to edit content
The Curtain
WI2
50m

This is a superb wide wall that consistently forms well. There are three or four obvious lines to try, and many variations on these have been climbed.

The Shroud

In cold winters two impressive and apparently unclimbed free-hanging icicles form down the overhanging cliff left of the Curtain. The icicle immediately right of the Curtain is about 40m high. The stupendous main icicle is perhaps 60m high, 10m in girth and hangs free by four or five metres. Further left again on a sunnier aspect is a steep drainage line that would make another hard route.
UUID:
9dddc70f-8174-487e-9cd2-b122db1d0a04