Tight gully in the back of the sheltered rocky cove.
Access:
Walk to the cod rocks then Boulder at sea level into the gully. Alternatively in big seas you can walk through flax to completely dry climbing area.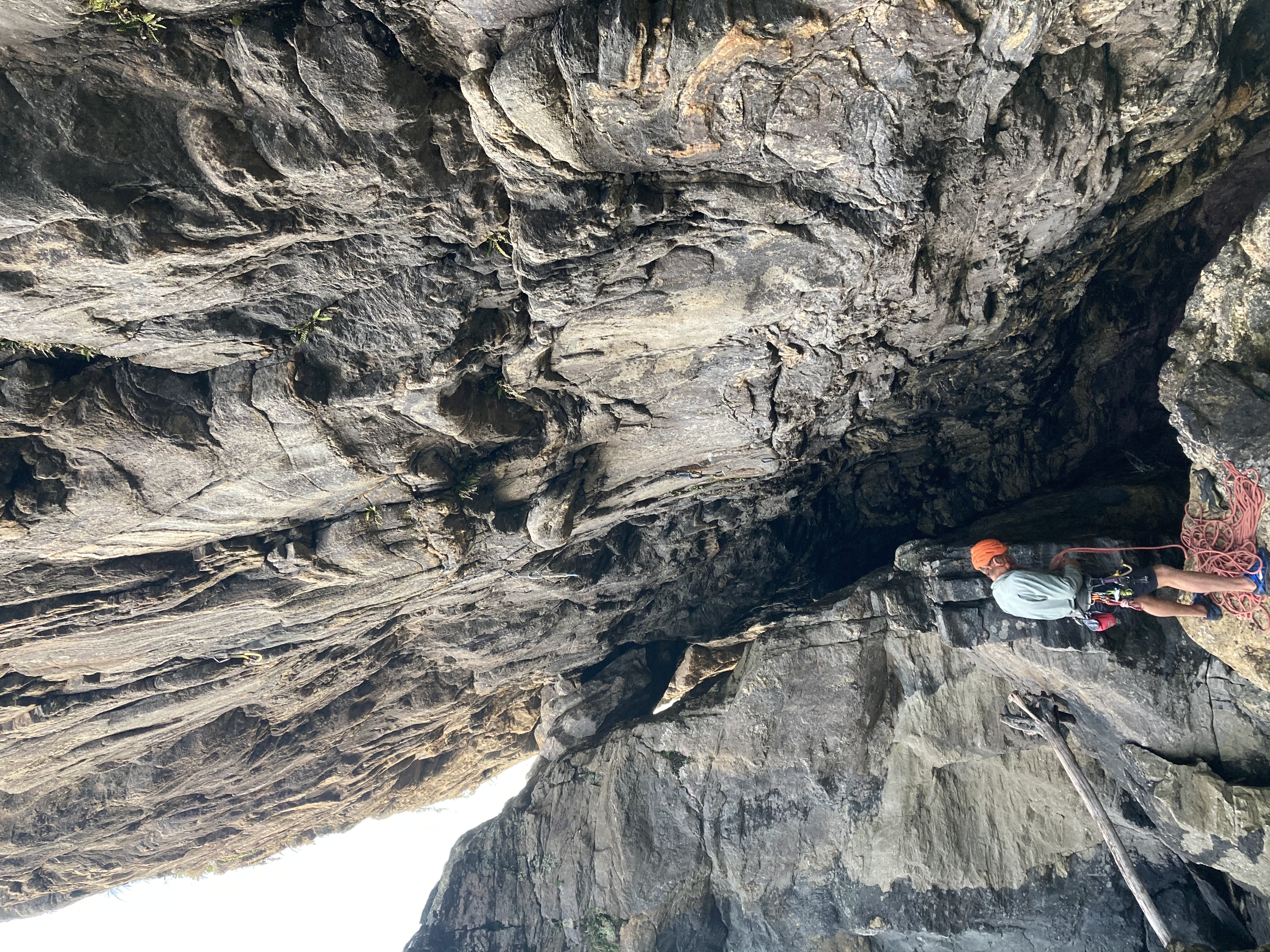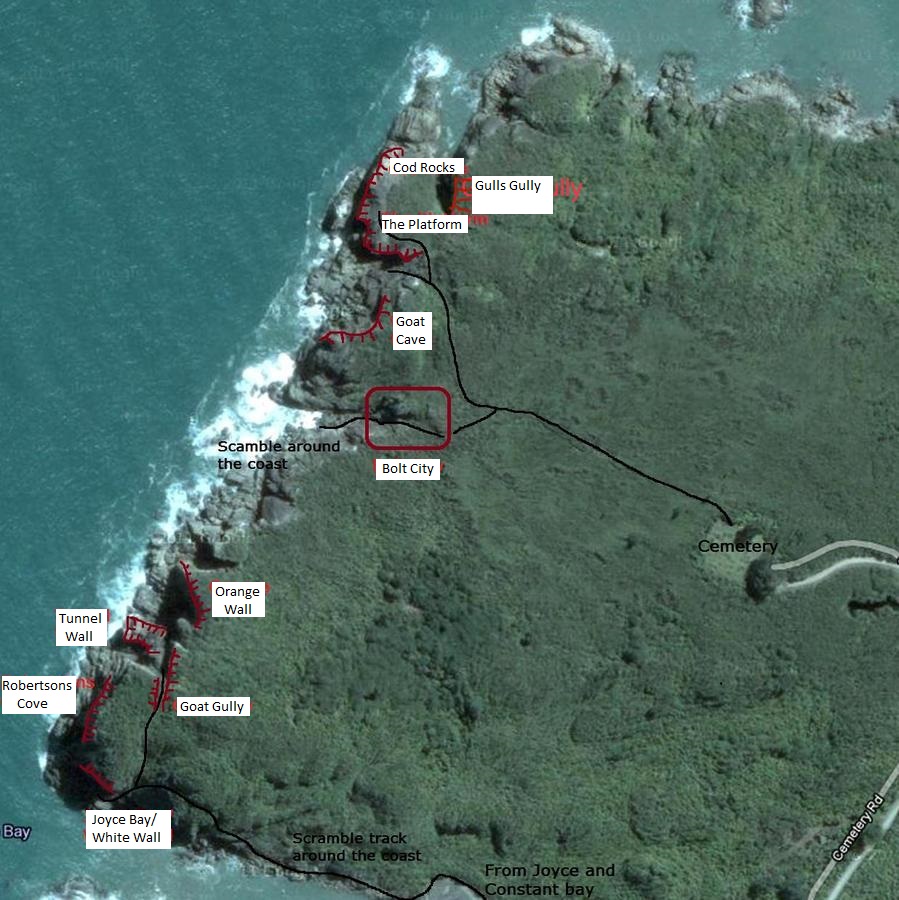 Reference
Title
Grade
Length
Quality
Bolts
Gone
Natural pro
Link to edit content
project

Thin cracks and pods up overhanging wall left of swashbuckling to DBB

Swashbuckling
24
20m

Middle route on the steep wall. Obvious finger crack.

Llewellyn Murdoch

Project

Steep line right of Swashbuckling. Finishes at same anchors.
UUID:
2eab73c0-b0ca-4dd7-a1b5-7bb2717b2995