The Dusk Wall is a large granite face in the Borland valley.
The wall is incredibly varied. The bottom having quartz dykes running through the granite, creating vein like features in places. Whilst the further up the wall you ascend the more featureless it becomes.
First ascended by Matias Lotitto and Troy Kendall over five days by methods of aid bolting and some dodgy runout gardening, The Dusk Wall is a standout wall in Borland.
Lines are still in development.
Access:
Hope you don't mind a little bit of fern bashing. The approach begins opposite the access road to The Watchtower, Petite Wall, and The Den.
Scamper down the bank to the river heading slightly right, you may see some marking tape on the opposite bank. Cross the river, and head into the forest following the marking tape. Follow the tape through a patch of fern and uphill until it ends. From here, veer a sharp left into some fern and scrub, with some sporadic taping in places to lead you to the base of the wall.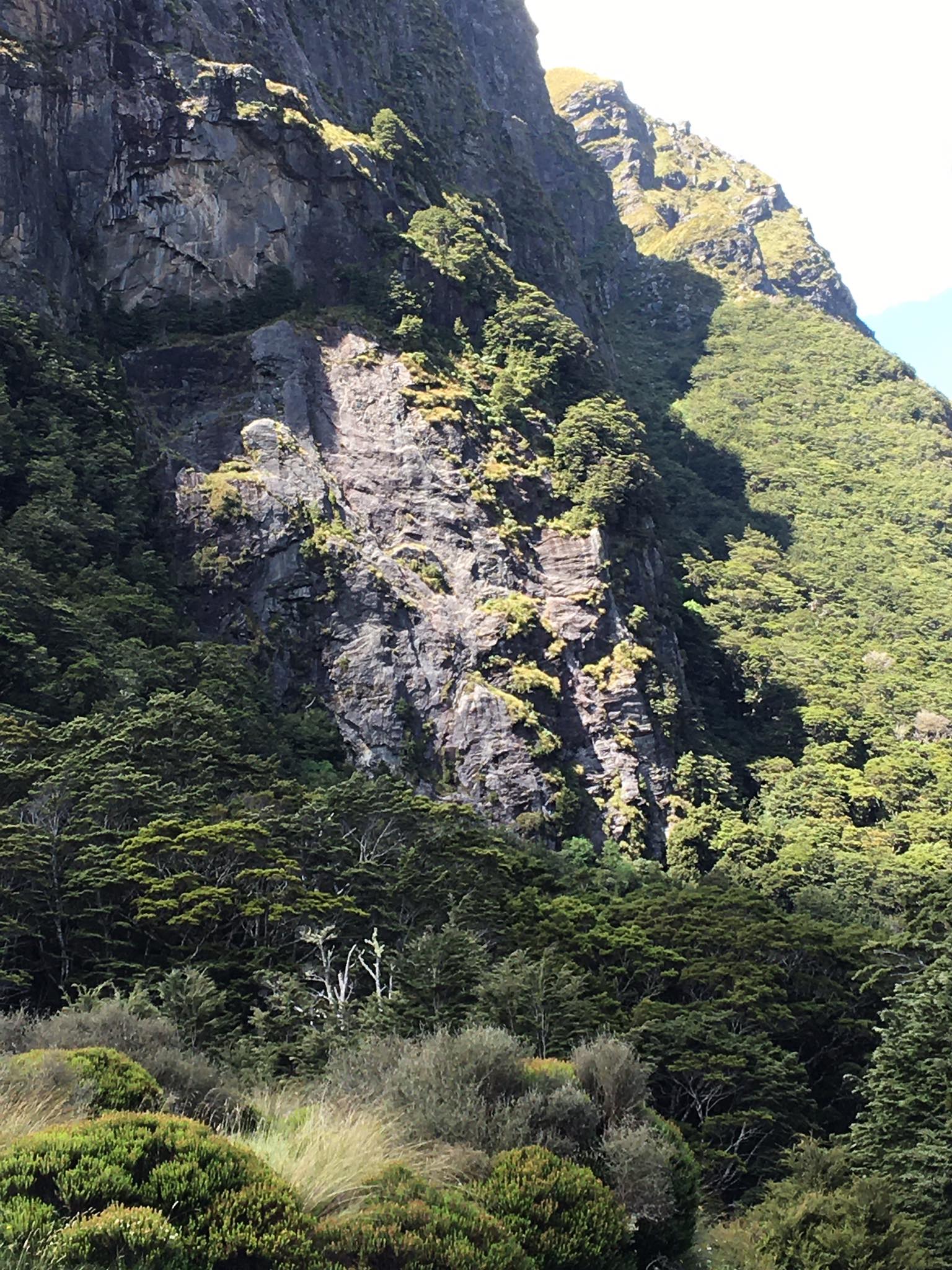 Reference
Title
Grade
Length
Quality
Bolts
Gone
Natural pro
Link to edit content
Eventide
23
14m
4

Climb the near vertical slab to the third bolt. Commit to a boulder problem crux, and climb your way to the top. double bolt ring anchor. Pitch two is currently a project and in development.

Troy Kendall, 2022
UUID:
3d7dadd5-7bdf-471a-b94f-29abd7e8ca1f