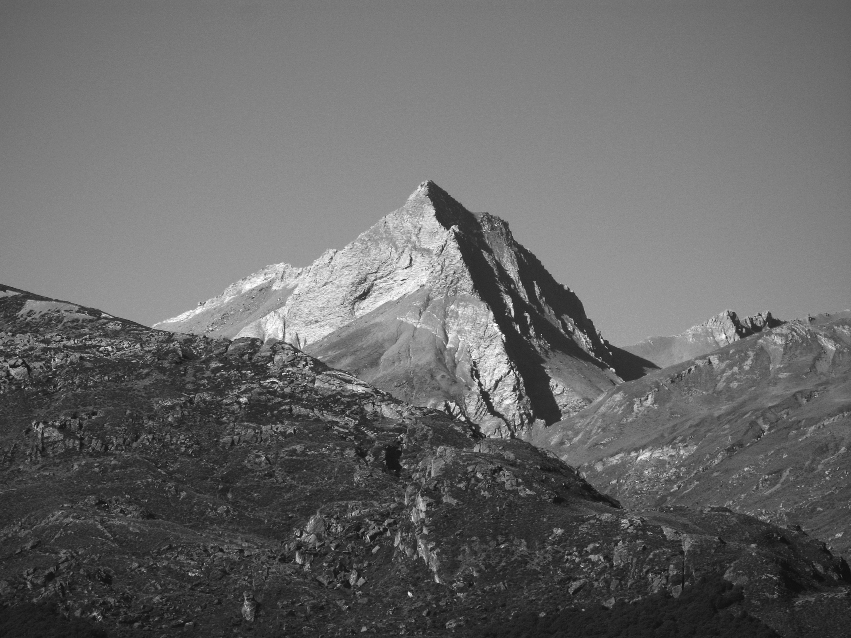 Reference
Title
Grade
Length
Quality
Bolts
Gone
Natural pro
Link to edit content
From Rough Creek

No public access up Twenty Five Mile Creek without permission from Rees Valley Station. See access notes above. From the top forks of the main stream of Twenty-Five Mile Stream: • Follow the north branch of Rough Creek to the rock ridge running south to a peak 300m north of the summit, traverse to the ridge west of this and follow slabs to the summit, or • Follow the true left of Rough Creek to just above its forks then up steep tussock and slabs of the north-west face, or • Follow scree to the South Ridge from the head of the south branch of Rough Creek.

A. Jackson, J Holloway, January 1933.
Attribution:
Allan Uren & John Cocks Photo Chris Prudden
UUID:
9b5115ac-e09f-41e5-b140-9e80658cc3a1