Access:
The stream opens out into a tussock and scree basin. Above the cirque wall is a wide shelf and glacier remnant on the eastern faces of Una and Duessa. Climb a scrubby spur (or the gully on its left) onto the southern end of the shelf. Alternatively, in winter, climb snow gullies and slopes at the head of Glacier Gully onto the northern end of the shelf. From the shelf, there are several options: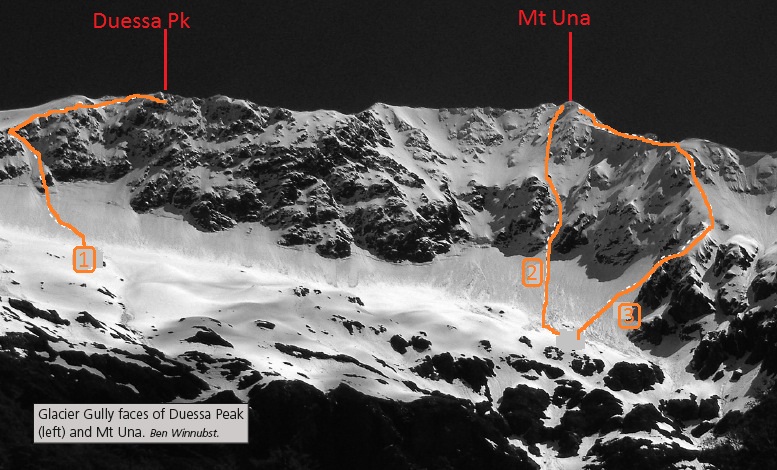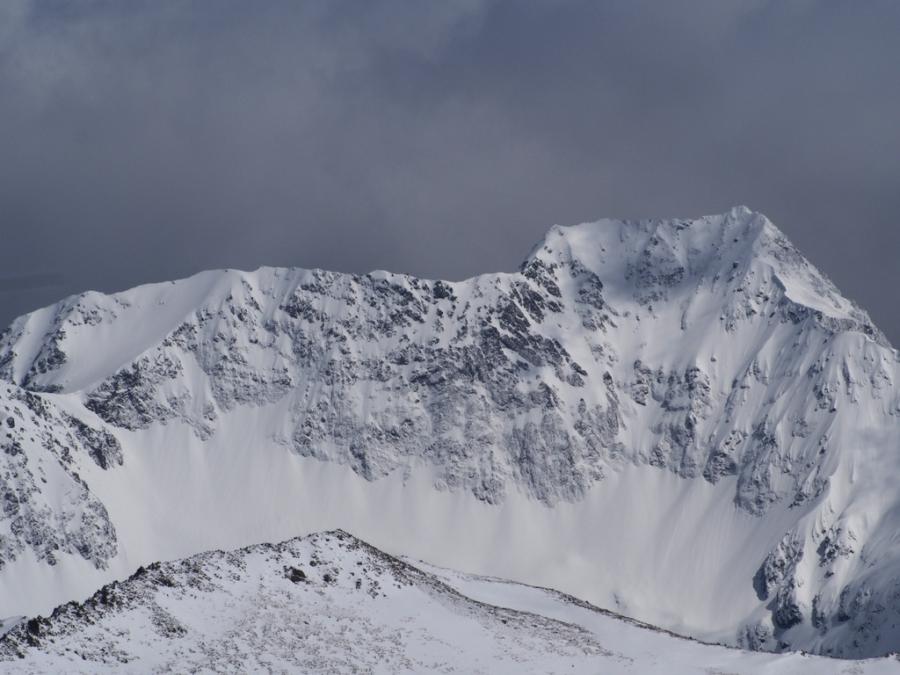 Reference
Title
Grade
Length
Quality
Bolts
Gone
Natural pro
Link to edit content
1
Option 1
3

Climb a couloir onto a col just south-east of Duessa Peak, and traverse this peak onto the south ridge.

2
Option 2
3

Climb directly up the steep south-east face.

3
Option 3
3

From the northern end of the shelf, gain a broad spur (steep at the bottom) which leads north-west and onto the north-east summit ridge. A 25m step on this final ridge may require a rope.

T Newth, R Husband, Nov. 1938.
UUID:
a72b8689-aff6-4dd7-ab7a-386f6ffcee24