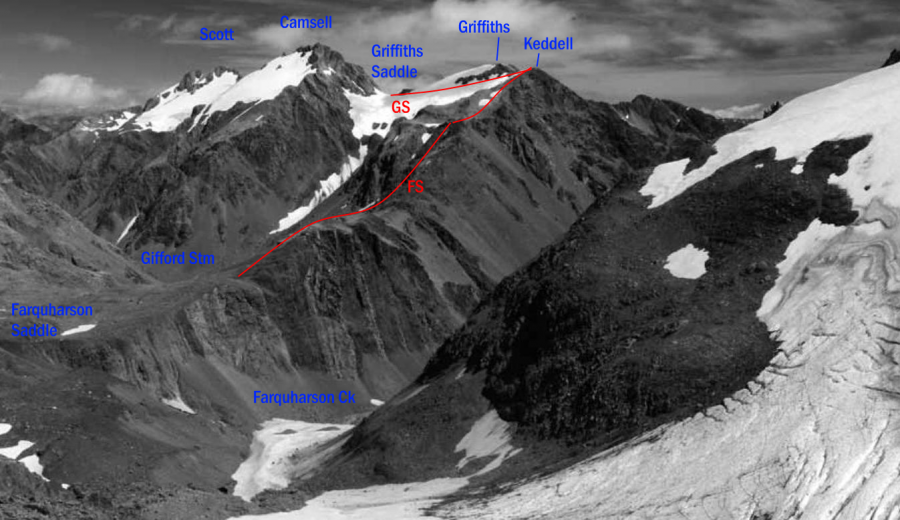 Reference
Title
Grade
Length
Quality
Bolts
Gone
Natural pro
Link to edit content
FS
From Farquharson Saddle

From Farquharson Saddle the Main Divide offers an easy approach to Mt Keddell. Later in the season there is a tarn 100 metres south of Pt 1816 metres near the ridge.

GS
From Griffiths Saddle

From Griffiths Saddle an equally easy route heads north across a snow basin to the Main Divide to reach the rocks of Mt Keddell.
Attribution:
Yvonne Cook and Geoff Spearpoint, in association with the Canterbury Mountaineering Club
UUID:
bddeee3b-4cb5-440b-a861-54a1105043fe