These climbs lie in an avalanche runout zone, and may have damaged bolts.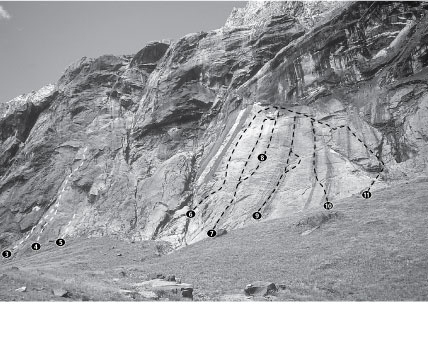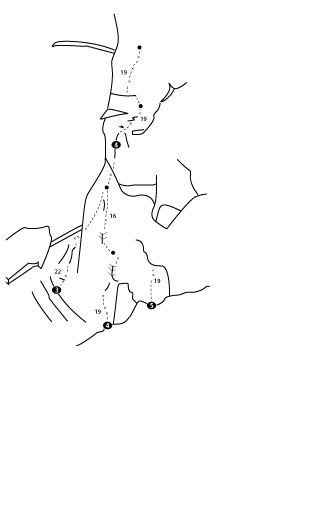 Reference
Title
Grade
Length
Quality
Bolts
Gone
Natural pro
Link to edit content
1
Cat Scratch Slab
22

Three pitches. 18, 17, 22. The first bolt is missing, making the route unclimbable at present.

Andrew Macfarlane, John Fisher, Murray Judge, 1986.

2
Jackhammer
21

Two pitches. 21, 20. A bold route, run-out in places.

Merv English, Graeme Dingle, Feb 1990.

3
Dance Delight Fantastic
22

To the second belay on Hammerhead Arête.

Dave Vass, Pete Grey, 1988.

4
Hammerhead Arête
19

The prominent arête left of the Great White Slabs; a quick-drying route which should become safe from rock and ice avalanches by the end of January.

Stephen Alves, Murray Judge, John Fisher, 1986.

5
Smear the Queer
19

Named for the Homosexual Law Reform debate that was going on at the time.

Al Mark, Phil de Joux 1985.
UUID:
1b9cadca-7018-43b7-a176-74b6b280a2f4