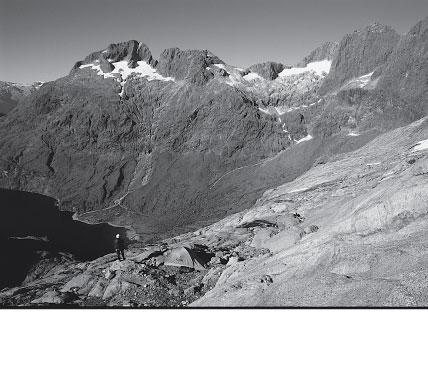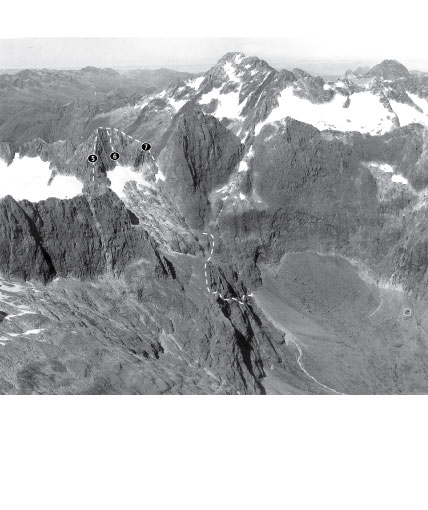 Reference
Title
Grade
Length
Quality
Bolts
Gone
Natural pro
Link to edit content
North Ridge

An easy route up the ridge.

Gerry Hall-Jones, Rod Ryan, Bryce Wood, Dec 1953.

West Face
17

A line up the middle of the face trending right to exit fairly close to the summit on the Adelaide Sabre Col side. Crux on the first pitch. The party descended the ridge to the Adelaide Sabre Col.

Hugh Logan, Ian Whitehouse, 1975.

South West Ridge

Jim Milne, Richard Stewart, A M Greet, Jan 1959.
UUID:
9246656b-9ed8-41d0-9655-d3dd370cd03e