Access:
The routes follow weaknesses up the steep tussock slopes that drop from the summit of Mt Belle to the Milford Road.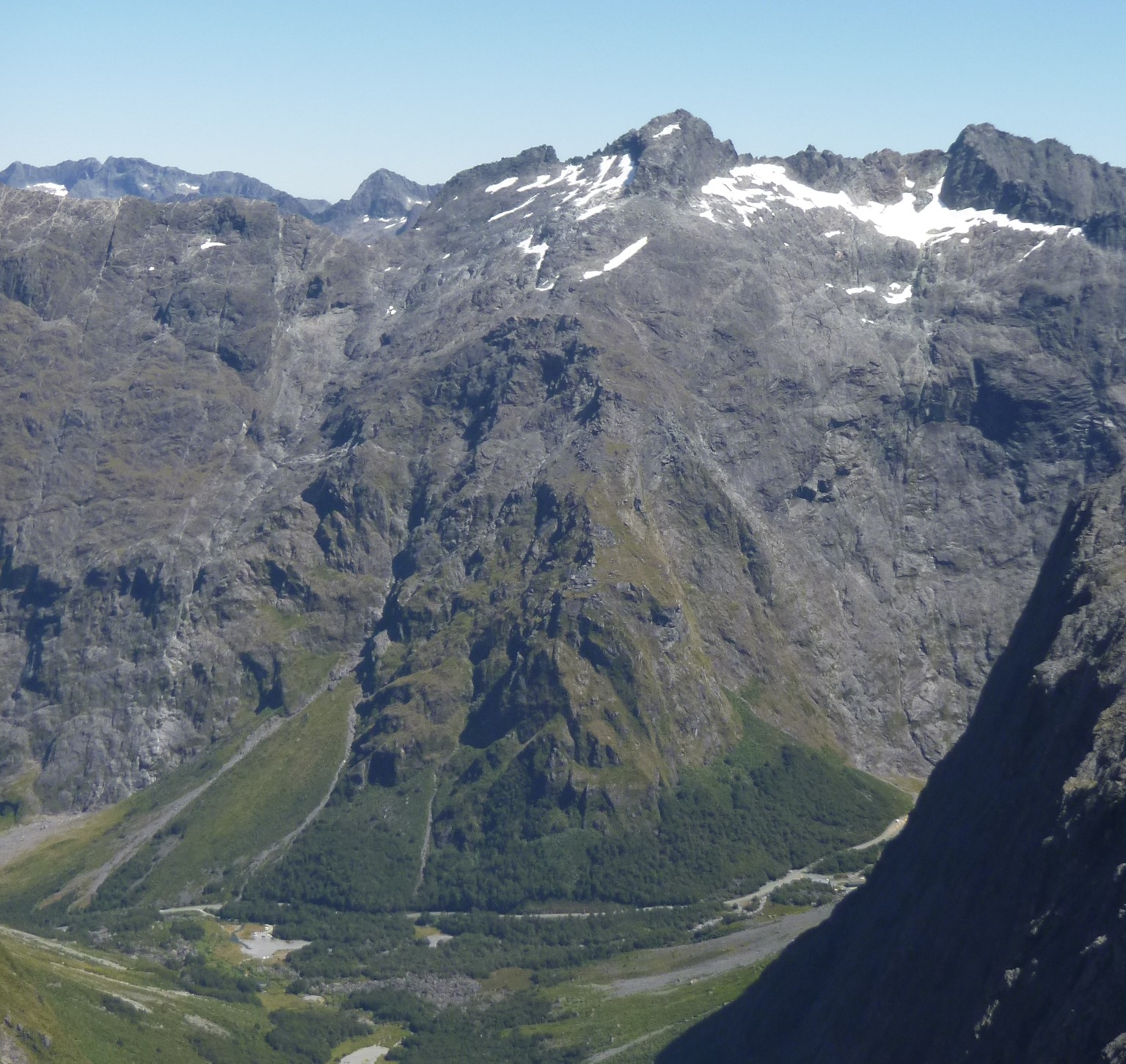 Reference
Title
Grade
Length
Quality
Bolts
Gone
Natural pro
Link to edit content
Left-Hand Route

Work up the bluffs on the right of the main avalanche groove then continue up a series of ledges to join the original route at the base of the summit rock.

Ralph Miller, Godfrey Rieder, Bill Robson, Lloyd Warburton, Malcolm Imlay, Dec 1957.

Original Route

Start opposite the gravel road to Homer Hut. Ascend the large tussock fan, then take a series of right-slanting tussock ledges to gain the crest of the ridge and the snowfield leading to the final rock peak.

Scott Gilkison, Norman Davis, 1931.

Homer Tunnel to Mt Belle

From 200m left of the Tunnel take the dry creek-bed through the bluffs, then left to a large gut, which is followed to the North East Ridge of Belle.

First ascent unknown.
UUID:
b139cb23-3495-4490-97ad-548d32e095b7