Access:
The track starts from the car park beside the waterfall and takes the east side of the valley to the flats at the head (3 to 4 hours).
Bivvies in Falls Creek
There is a three person bivvy rock after leaving the bush on the true right of Falls Creek 100m down from the only major tributary. The bivvy lies behind a lateral moraine wall.
Another rock bivvy is found at the head of Falls Creek. From the junction of the main creek and the creek draining Pyramid to the south west, follow the latter until a small moraine ridge heads off to the right. The moraine merges with a large boulder field. The bivvy is left of and below the largest rock in the bolder field, at an altitude of 1130m.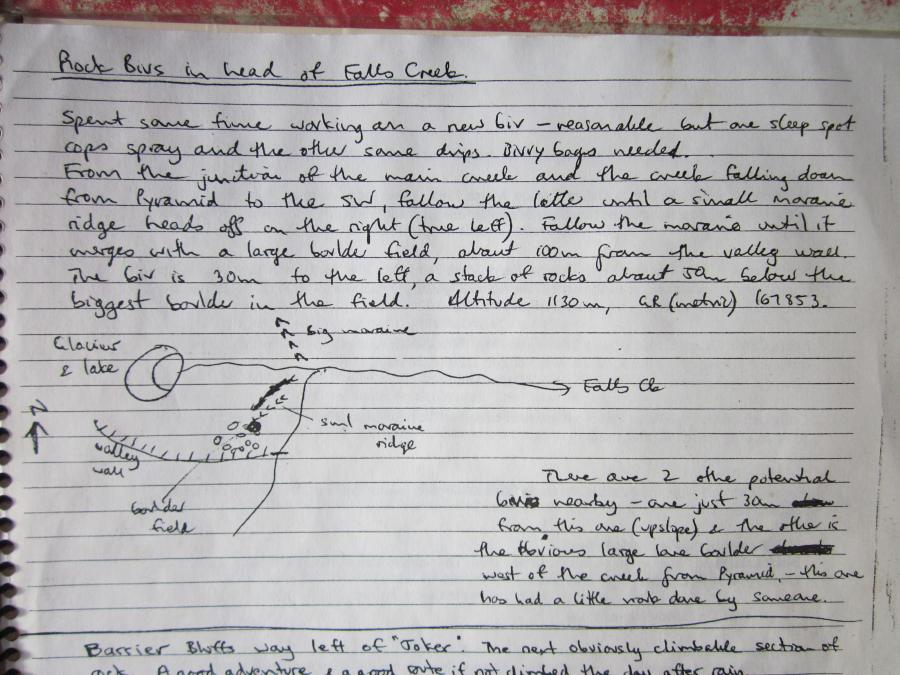 UUID:
5f4c86fc-012d-4d97-a194-c482bea0c8fd