This is the smaller 35-metre buttress immediately right of the Dragon's Tail. The bottom access track passes near the base of the buttress, with a short branch track going to the base. There is an anchor station at the top. Baby Buttress routes can be linked to The Edge of Reason or Gorse Escape on the Dragon's Tail via a short track.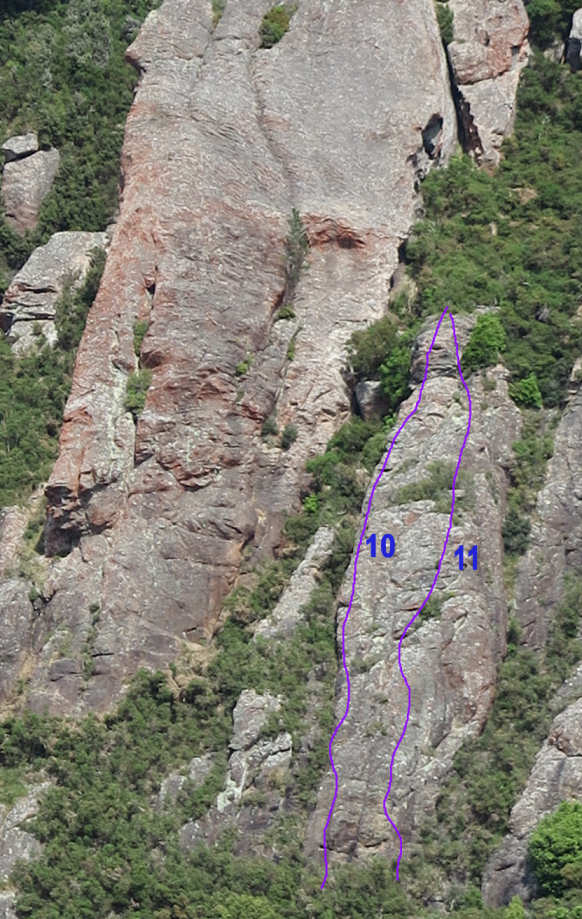 Reference
Title
Grade
Length
Quality
Bolts
Gone
Natural pro
Link to edit content
10
Baby Boom
17
35m
8

Up the left side of the buttress. Start in a small black groove past two bolts (crux). The up on good holds past spaced bolts to a steeper section and then some cruisy vegetated stuff before the final juggy but loose overhang.

Lindsay Main, 2018.

11
Baby Bump
15
35m
8

Up the right side of the buttress. Formidable but juggy start past the first bolt to cruisy ground; then there's a cruxy bit from an angled ledge up a short slab and wall to a small ledge. Ramble on up over a vegetated ledge and easy slope to the final flaky headwall. Up on some good holds to the anchor.

Lindsay Main, 2018.
UUID:
70f81b0e-4bcd-47a8-8c95-04852f31eec1