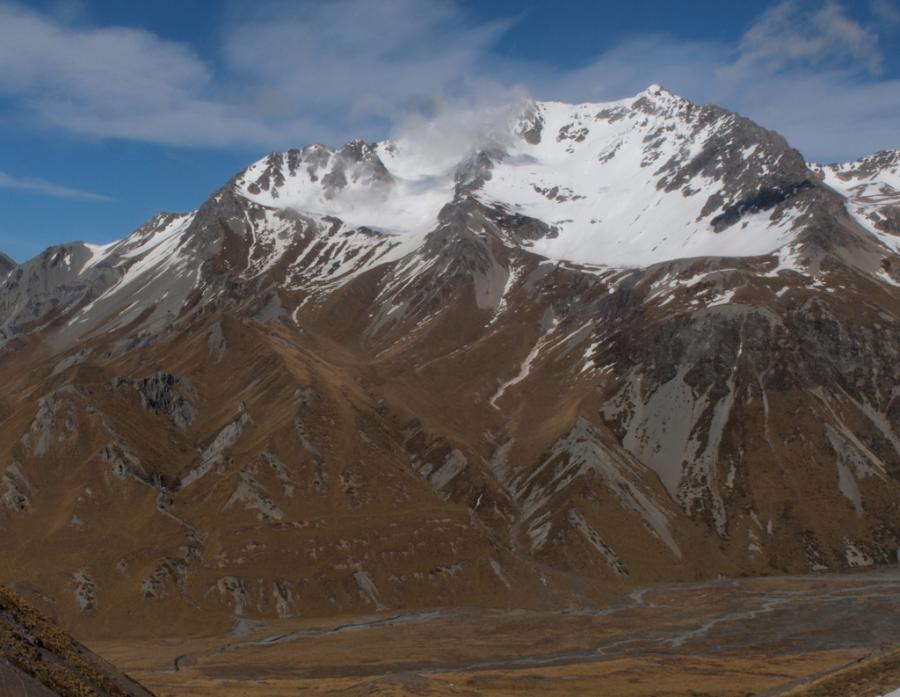 Reference
Title
Grade
Length
Quality
Bolts
Gone
Natural pro
Link to edit content
From Lawrence Valley
1

Climb the spur on the northern side of the creek that joins the Lawrence River upstream of Hermitage Hut. Gain the high col overlooking the South Ashburton Valley and follow an easy ridge southward to the summit. Alternatively, the north branch of the creek above Hermitage Hut presents difficult travel and the south branch provides good going.

Nancy Cawley, Bryan Fineran, Philip Temple, Colin Burrows, Murray Dukes, November 1962

North Ridge
1

Best attempted from the hanging valley that joins the main valley a short distance up the lateral moraine. From the col at the head, the first of the three summits is reached via a short walk up an easy ridge.

East Face
1

From Hakatere flats, climb long leading spur north of a stream draining the east flank, through bluff and into tarn basin below face. Climb open face to summit ridge and then right to the high point.
Attribution:
Yvonne Cook and Geoff Spearpoint, in association with the Canterbury Mountaineering Club
UUID:
caa63385-37d2-4b22-811f-f43dd168564c