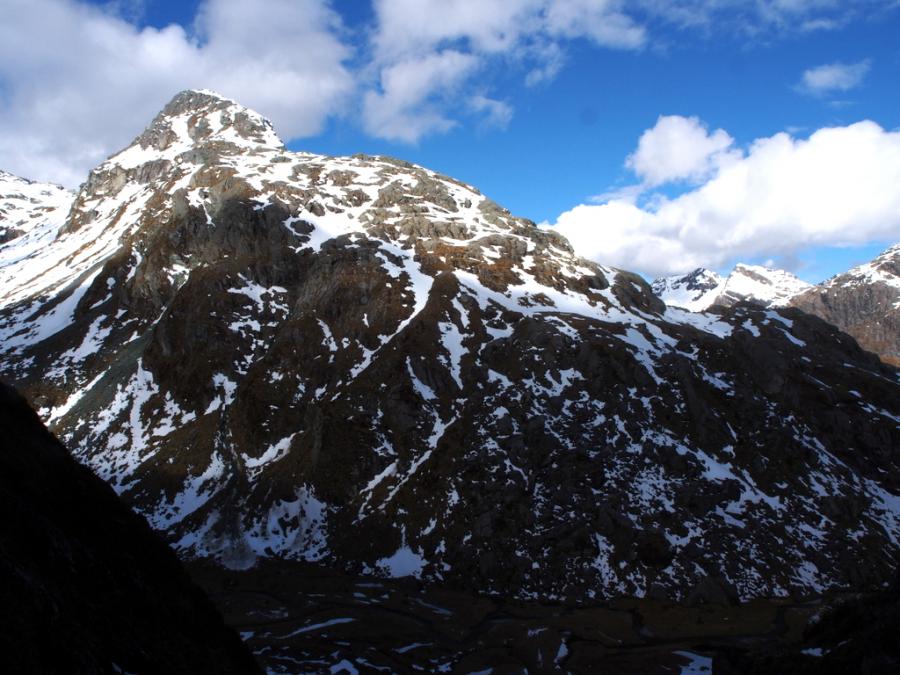 Reference
Title
Grade
Length
Quality
Bolts
Gone
Natural pro
Link to edit content
SW Ridge
1

From flats in Valley of Trolls, start climbing once past the worst of the boulder covered flank. Gain the ridge. Once past the flat shoulder area, avoid any problems on the steeper upper ridge by using the north side as needed.

NE Ridge
1

Ridge can be reached from two directions: 1. From Valley of Trolls, continue to the saddle area between Erebus and Xenicus and cut onto the ridge where desired. 2. From above Routeburn Falls huts, climb to spur and continue to top of next basin north to the ridge line. Climb up the ridge avoiding a few buttresses by sidling on the south side.
UUID:
79ef1da4-e92d-445d-8e87-91634c019685