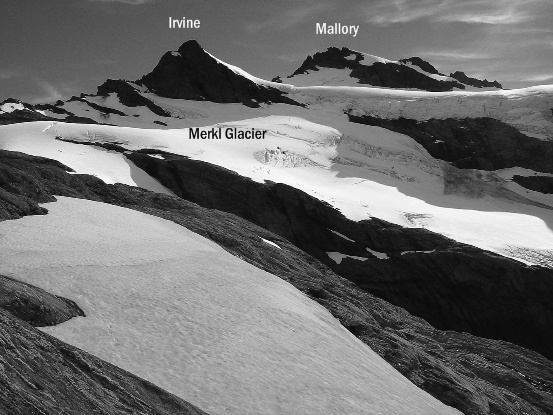 Reference
Title
Grade
Length
Quality
Bolts
Gone
Natural pro
Link to edit content
Via Merkl Glacier

Reach the Merkl Glacier from Fohn Saddle via Brenda Peak and ascend to the top neve up the icefall and from there up the summit ridge, or from Mallory.
Attribution:
Allan Uren & John Cocks. Photo, Nick Neynens.
UUID:
e09cc295-c1d9-4cd3-bda4-06a57884289a