The Brewery is a south facing headwall about halfway up the southwest ridge (neighboring the prominent serac visible from Brewster Hut). The wall offers single pitch ice/mixed routes consisting of thinly iced corners offering the occasional dubious ice screw with scattered rock pro. First impressions suggest the rock quality is best on the left side of the wall while the ice quality is best on the right side of the wall, with a good mix of both elements in the middle. Slung rocks from the tops of TFP and SG offer abseil anchors. There is much potential for new routes.
Access:
The Brewster Hut track offers the easiest access to the crag.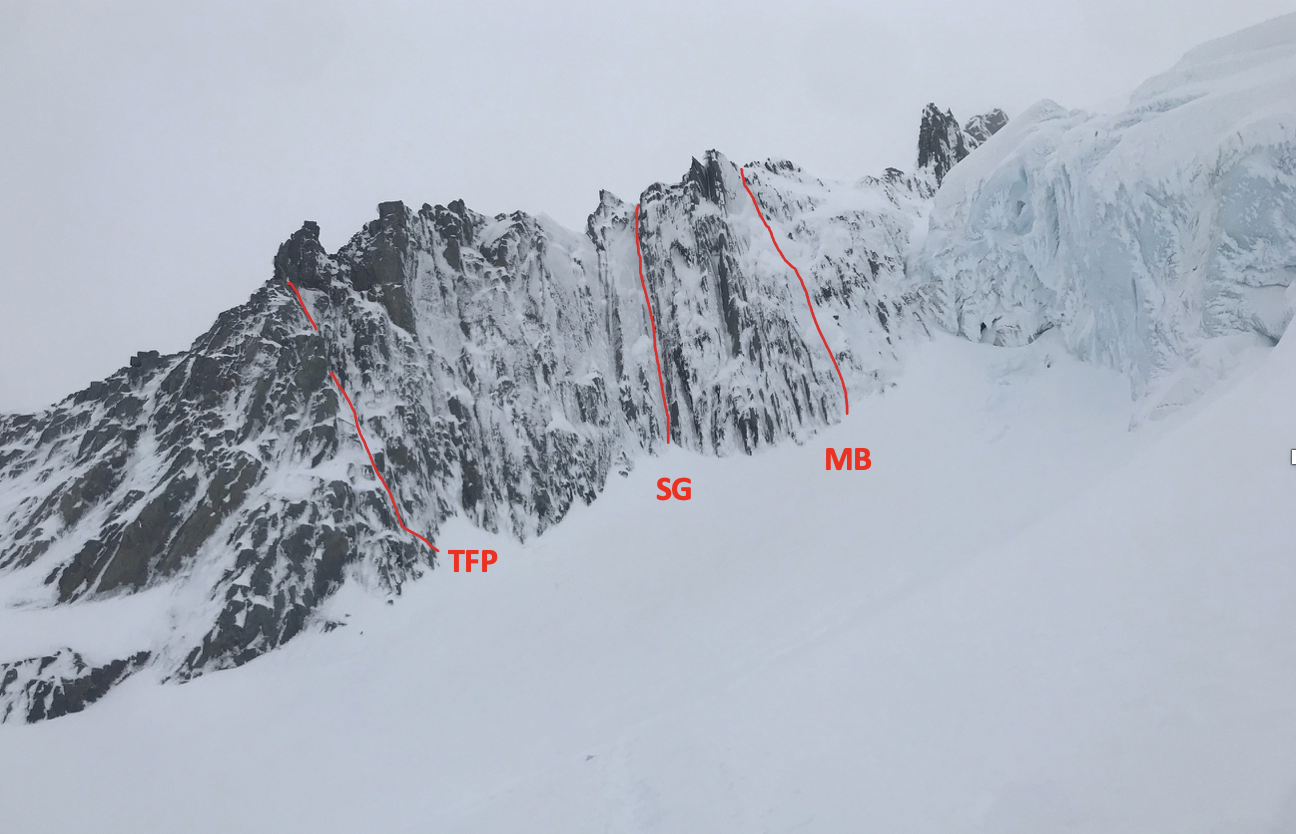 Reference
Title
Grade
Length
Quality
Bolts
Gone
Natural pro
Link to edit content
TFP
The First Pint
M3
40m

Leftward moves over rime covered grooves leads to a more moderate ice ramp. Exit left (on topo) to a good natural anchor or traverse under the roof to hook your way to the groove just to the right of the gendarme.

Josh Laidlaw, Cameron Jardell, Aug 2020.

SG
Specific Gravity
WI4
50m

Climb directly up the iced corner. Some rock pro on the right. Sustained and thinnest before the top out.

Cameron Jardell, Josh Laidlaw, Aug 2020.

MB
Malty Brewin
WI3
60m

A relatively wide ice line broken by moderate ramps. There is little rock pro so if the ice doesn't hold screws... climb faster.

Cameron Jardell, Josh Laidlaw, Aug 2020.
UUID:
242af6fc-ea2a-4b9e-80bb-18aca881f531