Borland Saddle Faces is the 3/4 faces that can be seen to the southeast from Borland Saddle.
Access:
Fiordland National Park. Walk approximately 15 minutes up Borland Saddle track. Head to the top of the first face for abseil rings.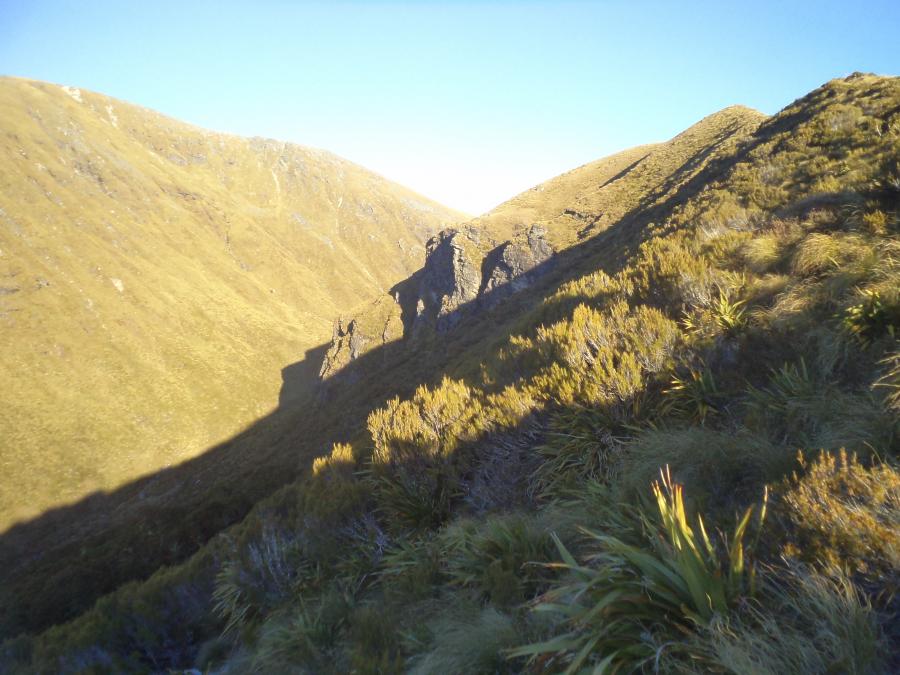 Reference
Title
Grade
Length
Quality
Bolts
Gone
Natural pro
Link to edit content
Stoat Trappers
16
24m
6

1x 2 metolius required at top of crag

Pete O'Neill, Matt Humpheries, Reece McKenzie 10 May 2014

Working Class
19
17m
5

Dave Reese

Wood cutters
20
15m
3

DBA bottom half of this climb now bolted. third climb from right side of wall. Small roof to climb around.
UUID:
ad149a14-f7a7-4bdf-b729-18555398372c