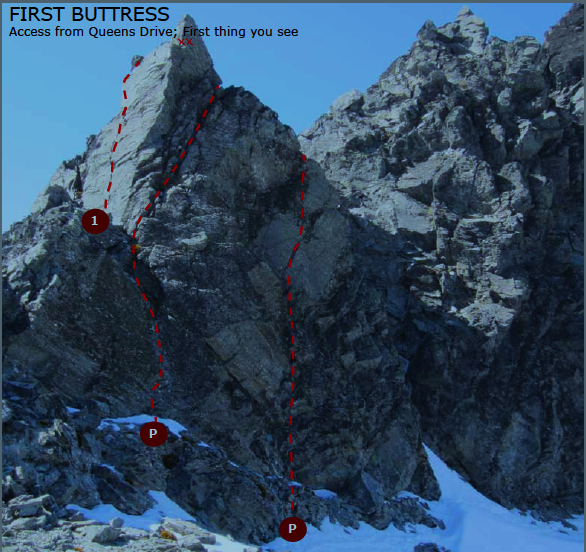 Reference
Title
Grade
Length
Quality
Bolts
Gone
Natural pro
Link to edit content
1
Unknown Crack
14 M4
15m

Short crack with good protection. A good route for someone wanting to get into dry tooling or summer trad

Daniel Joll, 2011

2
Warm Up Crack
M3
15m

This route has been used as a top rope instruction route for many years at the Ice and Mixed Festival, the first actual leading ascent is unknown.

FWA Unknown

P
Project

Mixed Emotions
M3
17m

Start just left of right arete, first buttress. Follows blocks and shallow corner systems to easy slab above. Double bolt belay on left above as for preceding routes. Maybe M3?

FFA Rene Provis and Lincoln Quilliam, 2015
Attribution:
Material from "REMARKABLES ICE & MIXED FESTIVAL ICE & MIXED GUIDE," 2012.
UUID:
7ec412ec-c49a-4922-beb0-ea8fd552c395