A small cave of rock suitable for dry tooling. Two bolted routes and a fun traverse make for great training for mountaineering and building forearm muscles you thought you already had, but really don't.
Bolted May-June 2014 with generous funding from the Otago Section NZAC.
DO NOT GET OVERLY EXCITED AND START DRY TOOLING ON THE ESTABLISHED ROCK CLIMBS in the other parts of the general cave area. NB: The bolted rock climb on the LHS with glued-in U bolts in the manky rock band and a chain anchor is the Steve Carr rock climb Rare Earth (19). Please don't dry tool this climb above the first bolt.
Access:
Between the 'North Buttress' (aka the mini-Pinnacle) and the bouldering/sport climbing caves lies this small cave, directly underneath the ultra-manky hanging cave.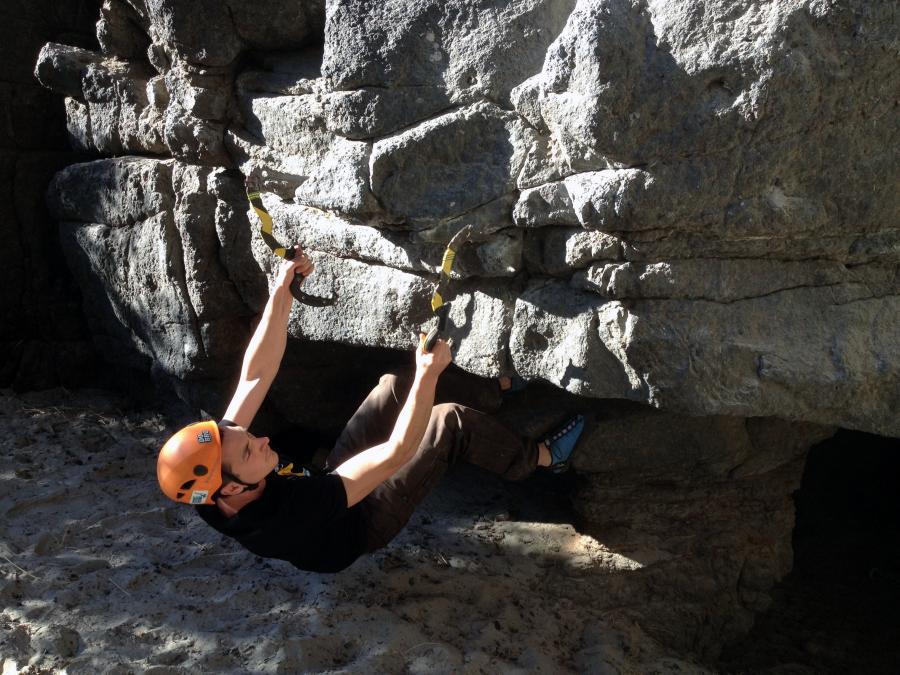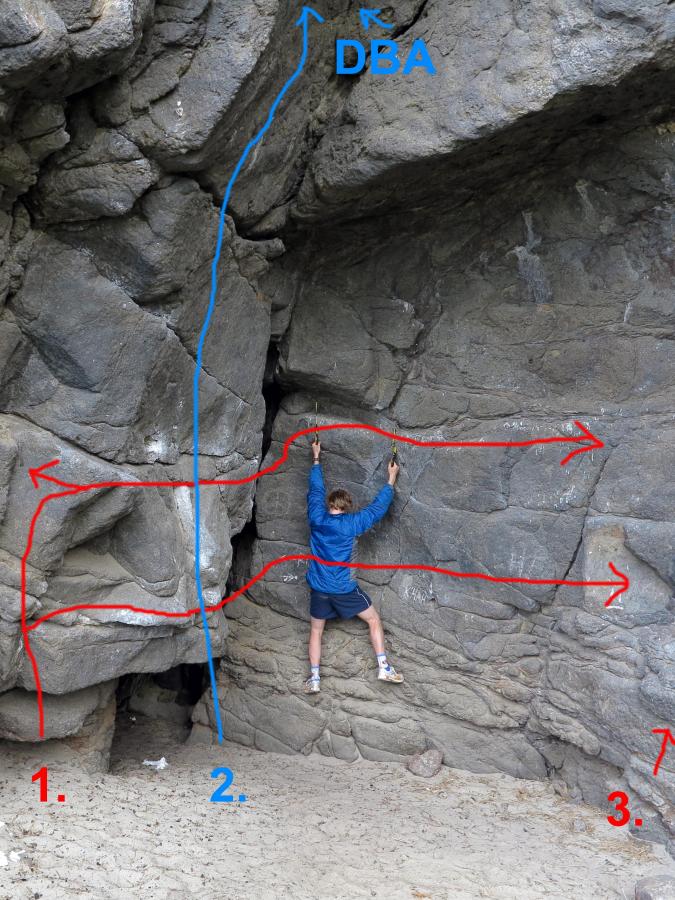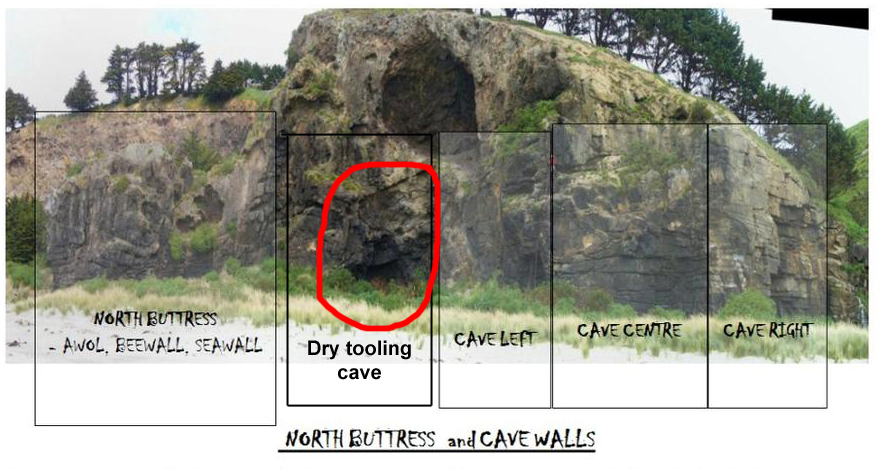 Reference
Title
Grade
Length
Quality
Bolts
Gone
Natural pro
Link to edit content
1
Je ne regrette rien.
M5
12m

The traverse - with feet just above ground height, using a series of natural and drilled holds with some longer reaches. Named after the bouldering traverse 'Rien' which this overlaps.

J Morris 2014

2
Scar Face
M4
8m
3

Short route up the face to DBA below the roof. Eliminate hooks in the crack to up the difficulty. Rock is generally solid - but be careful choosing your clipping holds for the top anchor.

Ari Kingan 2014

3
Unnamed
M5
12m
5

Unnamed and unclimbed as at end June 2014. Bolted with 200mm glue-in bolts, yes this route has some god-awful rock but hopefully it will clean up nicely. Will probably be hard and a bit scary, just like the mountains. CAUTION 1: wear a helmet. Belayer wear a helmet. Belayer stand to the side where they (and the rope) won't be hit with any falling rocks. CAUTION 2: users assume ALL responsibility for their safety when climbing here. All care has been taken to use appropriate glue-in bolt techniques with 316 marine grade stainless steel bar, however we must acknowledge that bolts and glue are only as good as the rock and bolts should not be considered bomb-proof.

Open project, bolted by J Morris and G Nido
UUID:
59a0c266-112c-40b7-904c-3ef86caf534f