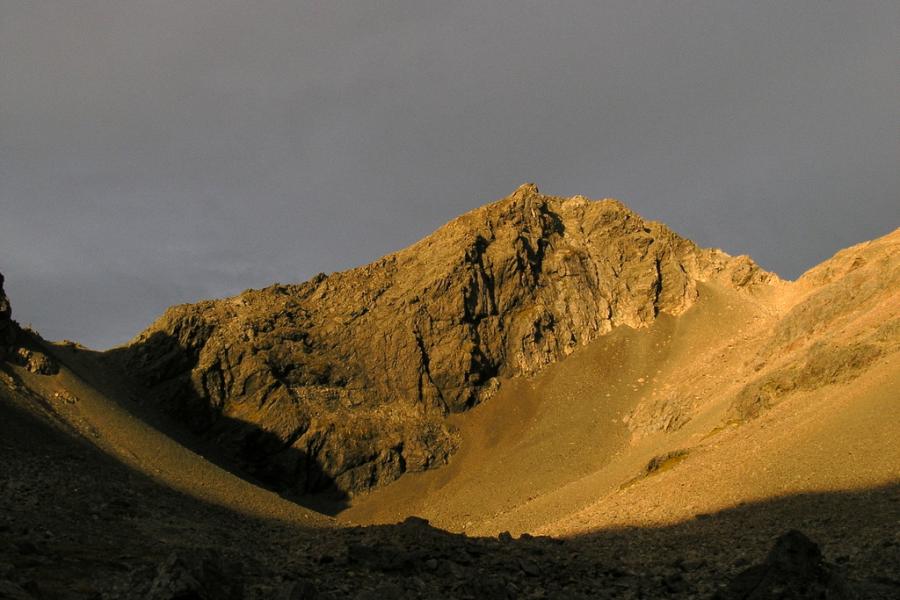 Reference
Title
Grade
Length
Quality
Bolts
Gone
Natural pro
Link to edit content
Paske Creek Route
1

Belvedere is an interesting peak, being located at the top of the Buller, Clarence and Wairau catchments. (A 'belvedere' is a raised turret or lookout for viewing). From Paske Hut follow Paske Saddle route to Paske Saddle and then the easy ridge to Belvedere. A good day trip from Paske Hut is to climb Mt Paske, then traverse Belvedere before descending a couloir and directly down, or else continue to Paske Saddle, and returning to the hut.

From Clarence Pass
1

From the Clarence pass, good ridges lead east to Belvedere Peak and west to Pk 2085m. A steep scree gut on the west side of Pk 2085m descends to the head of the east branch of the Waiau. On the south side, bluffs above the head of the Clarence must be avoided.
UUID:
3a9eeca4-f3f6-4b8a-8ad6-20d00fb0c3cd