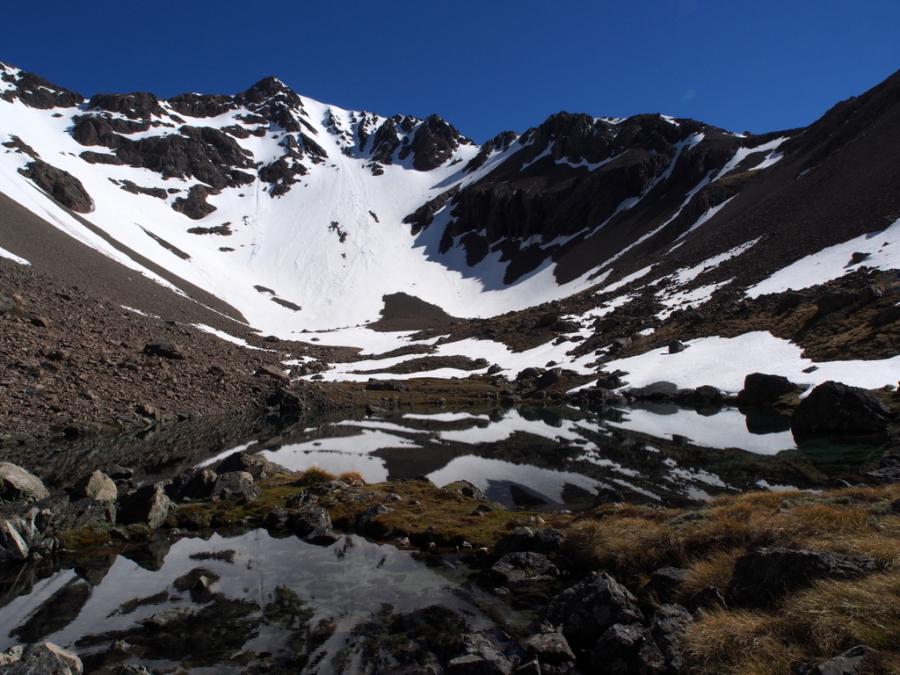 Reference
Title
Grade
Length
Quality
Bolts
Gone
Natural pro
Link to edit content
North Ridge
1

Climb a tussock ridge south-east of Paske Saddle stream and then a narrow ridge (or a shelf) to Mt Dora. Mt Guinevere is to the south-west of Dora.

South East Ridge
2

Easy riverbed travel from Island Gully Hut Upper Wairau Rv, leads to a pleasant campsite at the junction of the two source streams of the Wairau. Climb easy slopes from the eastern source stream onto the ridge, north of peak 1820m. Scramble over several minor bumps and narrow rocky sections till below a steep buttress guarding the summit pyramid. Follow leads up on ledges and steep but generally sound rock on the eastern side till above the buttress. Scramble along narrow ridges to the top. The easiest descent (or ascent) is north-east down Turk Ridge, then easy scree into the head of the stream. Mt Guinevere is an easy scramble south-west of Dora.

South Gullies
2

Follow the western source stream of the Wairau, bypassing a waterfall on the true left, into a scree basin and tarn. A steepening snow-filled couloir tops out above the buttress of SE Ridge route.
UUID:
b1800620-6061-4f0e-8d58-e92c21c8e63c