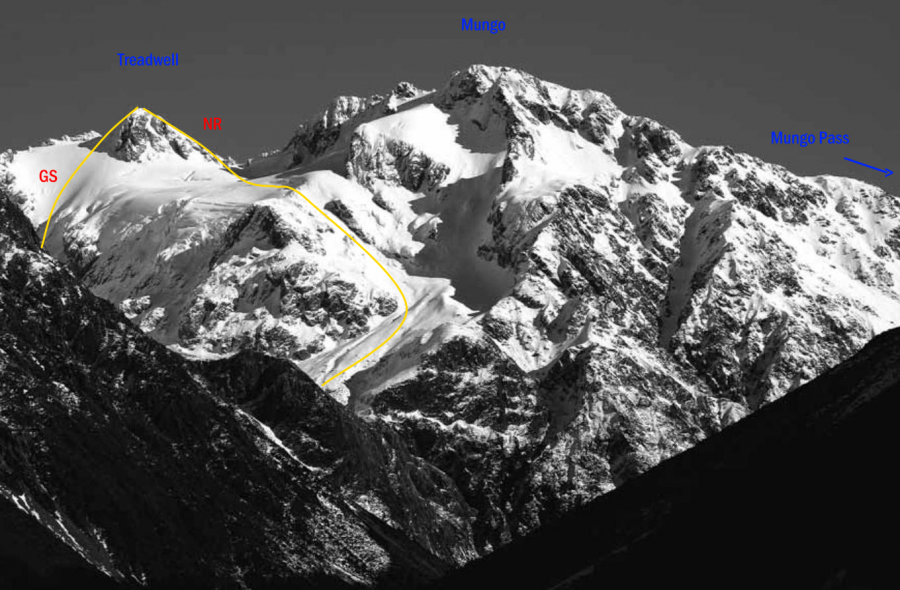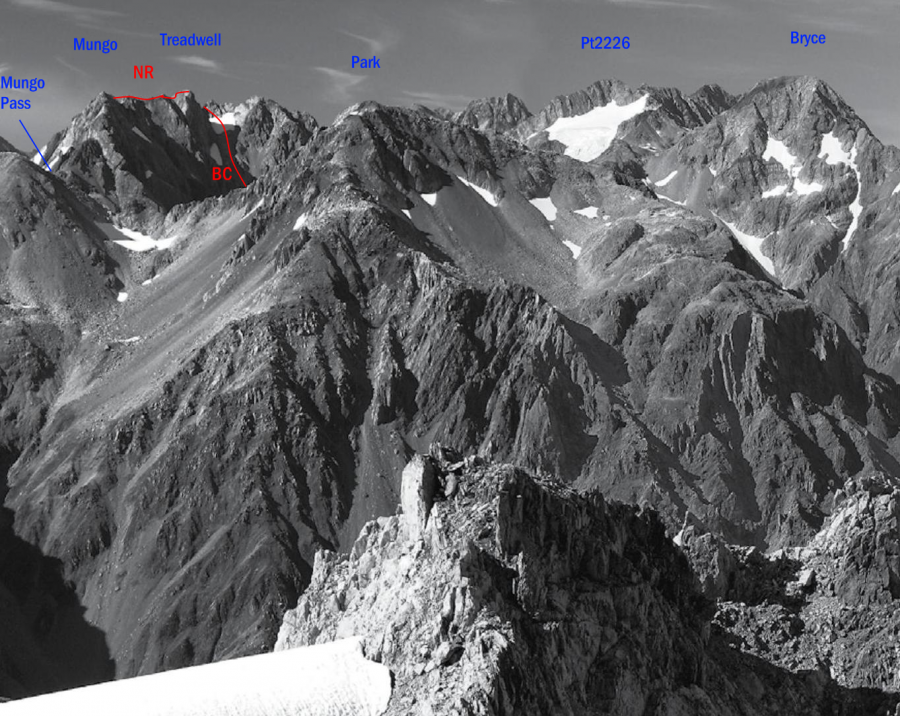 Reference
Title
Grade
Length
Quality
Bolts
Gone
Natural pro
Link to edit content
GS
From Gibson Stream

From Gibson Stream, climb through scree and steep tussock east of the bluffs and waterfall draining the basin below Mt Treadwell. From this basin several options exist to the summit.

NR
North Ridge

The North Ridge can be reached via a traverse from Mungo Pass, or from the basin east of the peak and a small glacier between Mt Treadwell and Mungo Peak. .

The first ascent was made by a CMC party before 1937

BC
From Brunswick Creek
1

From gravel in the upper basin of Brunswick Creek, head south-east up a scree gully that leads to a final short scramble on rock.
Attribution:
Yvonne Cook and Geoff Spearpoint, in association with the Canterbury Mountaineering Club
UUID:
928c8492-07ff-4a4c-a62a-8cb88dabc5b7