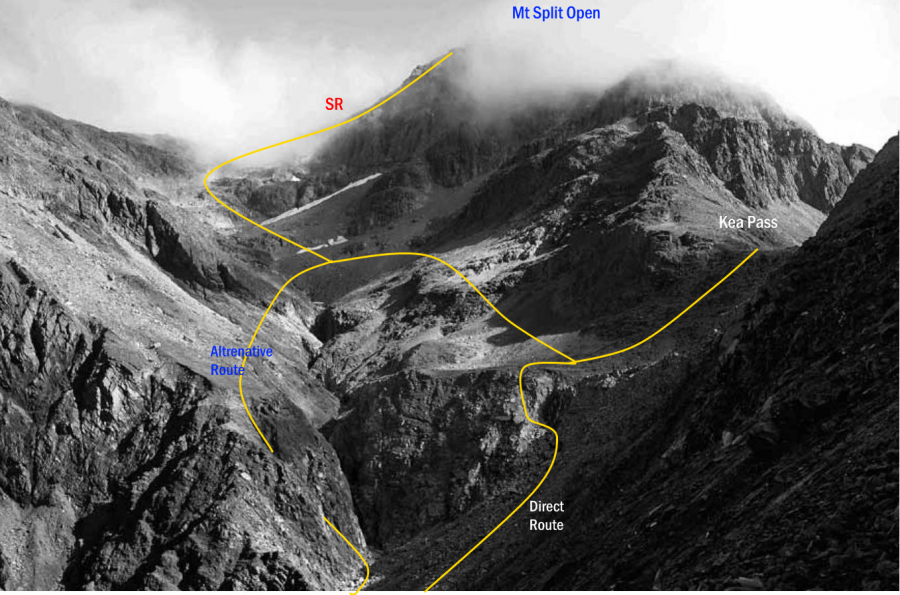 Reference
Title
Grade
Length
Quality
Bolts
Gone
Natural pro
Link to edit content
SR
South Ridge
1

The lower reaches of the creek draining the south side of Mt Split Open are steeply gorged and impassable. From Kea Pass, or the shelf below the pass, sidle across relatively flat ground above the gorge (true left) and below the bluffs of Mt Split Open to scree and rock slabs leading to the col at the foot of the South Ridge. Follow the ridge to the summit.

P Willis, April 1939

East Ridge

From Kea Pass. No record. Climbers attempting to descend reported smooth rock faces.
Attribution:
Yvonne Cook and Geoff Spearpoint, in association with the Canterbury Mountaineering Club
UUID:
9419808f-2ab7-4fbf-9f4b-a28ef27b2e58