The Darkside is the longest continuous cliffband in the Gorge and consists of a number of sectors. Although development has been sporadic to date, there is vast potential for new routes here including multi-pitch up to approximately 150m long.
Camping: After gaining the cliffband (typically at the Thunderdome), walk right along the base of the cliffs to the camp at the open, dusty area 50m before the ledge drops away. You will be rewarded with a spectacular view back down the Gorge. Water can be collected via a trickle out of a fissure in the rock about 200m before arriving at the campsite.
The Thunderdome is the enormous cave that is first seen when approaching the crag. Continuing LEFT will lead to Tufa Wall, and continuing RIGHT will lead to Wormhole Wall and subsequently further along the awesome Blocky Wall. Signs are easily followed on markers around the Crag.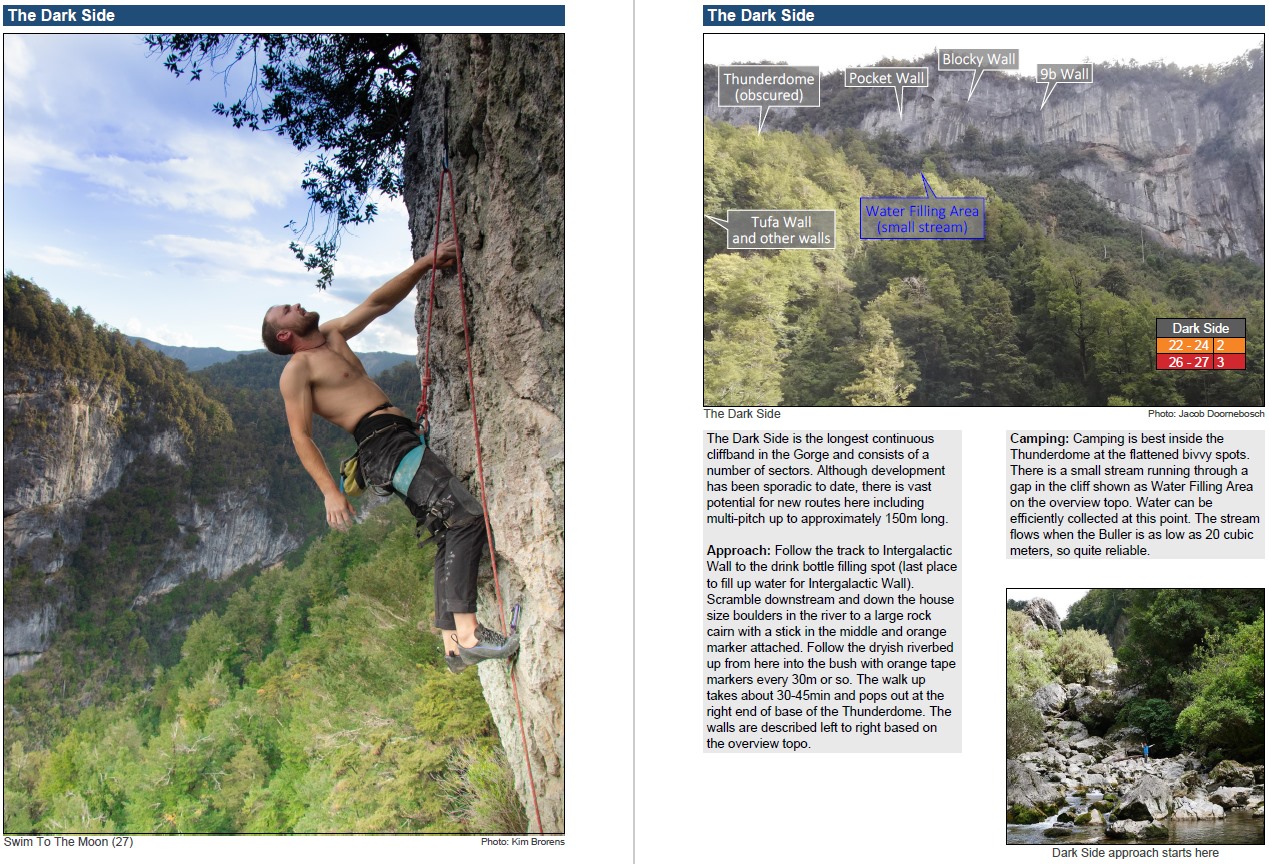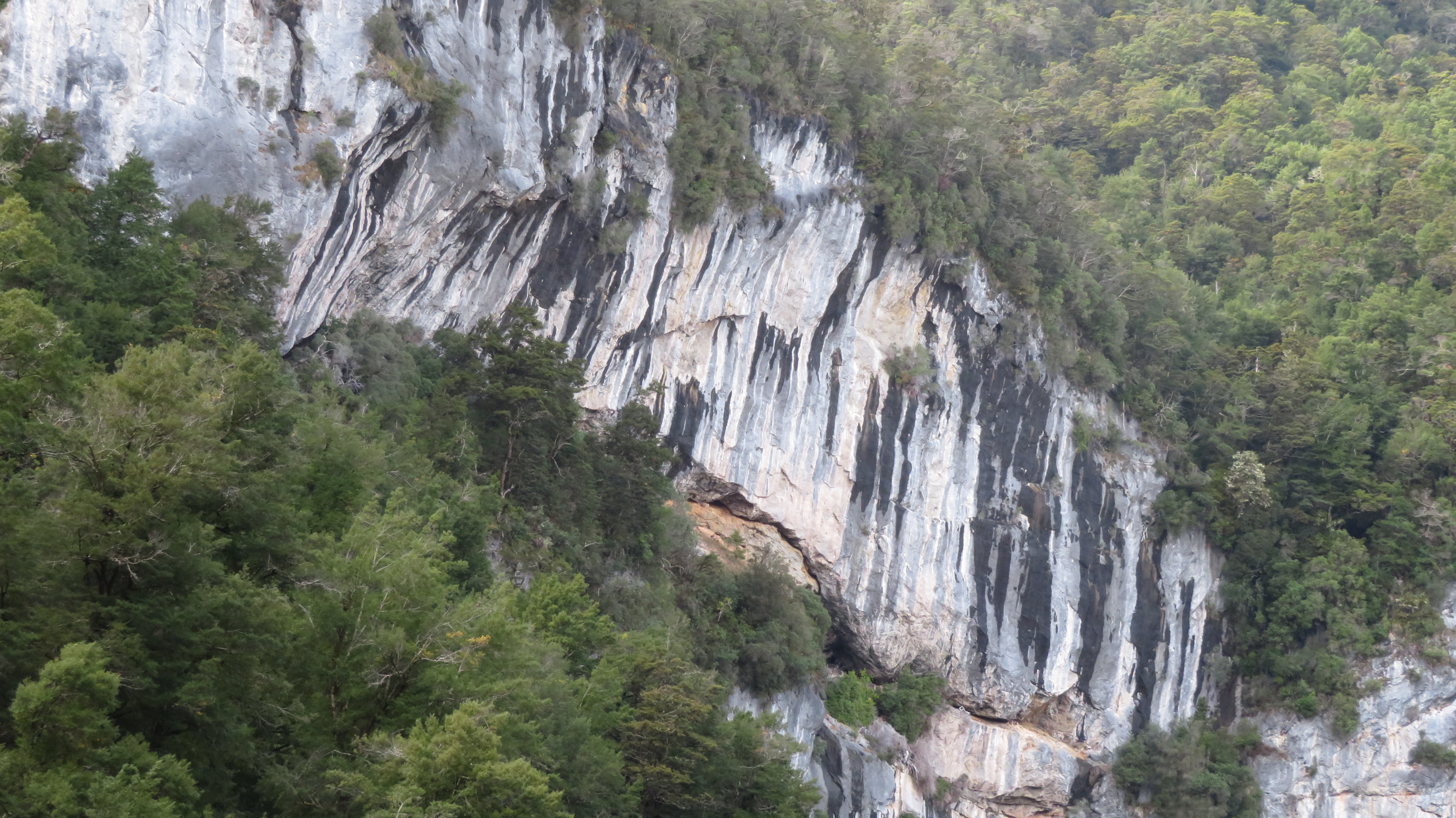 UUID:
b4f0bf47-a9cc-4008-ad49-72fe0313fe69