The smooth slab below and right of Adelaide Saddle. Contains excellent friction climbing but is often snow covered early season.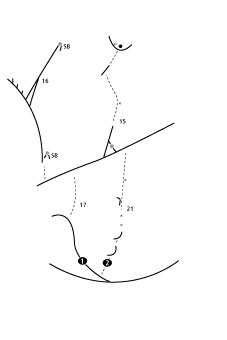 Reference
Title
Grade
Length
Quality
Bolts
Gone
Natural pro
Link to edit content
1
Grand Pillock's Dangle
17

Luke Newnham, Margot Harkness, Rob Turner, 1985.

2
Little Brown Slab
21

Two pitches. 21, 15. Pitch one moves past two bolts to a diagonal ledge.

Pitch one: Murray Judge, Andrew Macfarlane, 1984.

Sentinel Shoulder

From Lake South America, six pitches of steep slab-climbing to the ridge. A much admired but rarely climbed slab with no avalanche danger.

Bill Denz, Phil Herron, 1975.

Life Begins At Sixty
18

On the slabs above the terrace around Lake Adelaide; a steep wall then two pitches of slabs and up a corner.

John Dale, Dennis Kemp, Feb 1981.
UUID:
055a7e03-b4a6-47f8-a608-c3271fd6224c