The small clean face behind the skate halfpipe. First ascents are unknown but climbs were cleaned, bolted and established by Sash Nukada in May 2020. All bolts are stainless steel glue-ins (funded by Ara Institute, Sustainability & Outdoor Ed programme), so hopefully rust and vandal resistant. The wall faces NW so sees good sun from mid/late morning onwards. Climbs are described from left to right.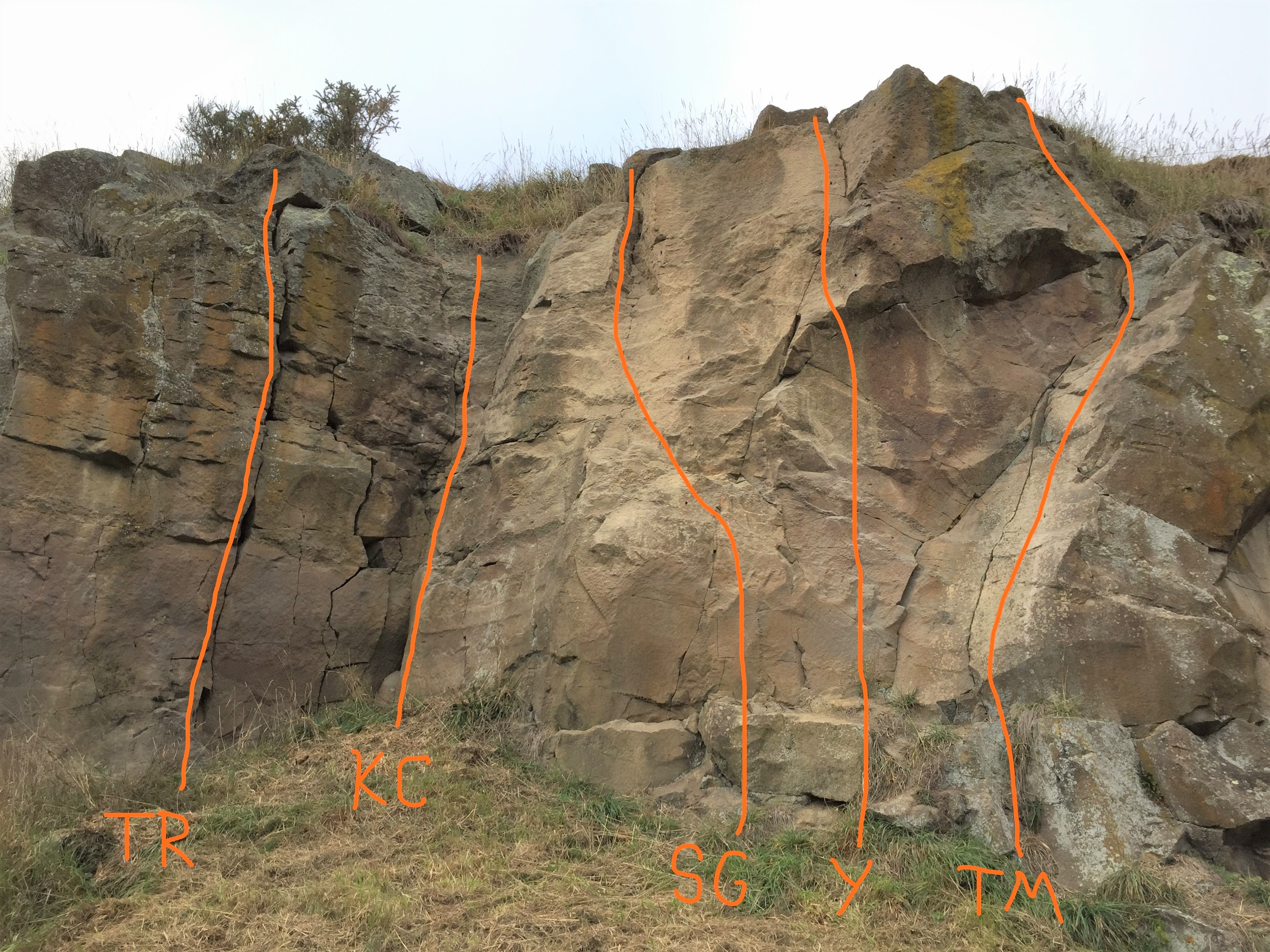 Reference
Title
Grade
Length
Quality
Bolts
Gone
Natural pro
Link to edit content
Arete

Short highball boulder problem with bad landing

TR
Trad is Rad
17
6m

And so are hand jams. Follow the clean crack line. DRB (double ring bolt) anchor, but obviously you will need trad gear and jamming technique to get there.

KC
Kea Corner
11
6m
3

Jams, jugs, bridging, palming and smearing (a bit of everything) past 3 bolts up to DRB anchor. Bonus points if you climb this in alpine boots or spot any Kea.

SG
Suns out, guns out
15
7m
3

A thoughtful move off the ground leads to an easy left veering beachy slab where you can enjoy the sun that's out. Just be ready to get the guns out for the final move through the small corner. 3 bolts, DRB anchor.

Y
Yoda
18
7m
3

Up onto clean face, crank through the small roof with some style and grace like a Jedi master, and finish in balancey left facing corner. May the Force be with you past the 3 bolts and through to the DRB anchor.

TM
Taj Mahal
10
7m
3

Follow the solid right leaning slab with finger crack until it straightens up near the top. Celebrate with a gulab jamun and chase it down with a cup of chai. Namaste bro. 3 bolts, DRB anchor.
UUID:
5b27a125-51f8-4a80-b96d-40f580ff9d5d