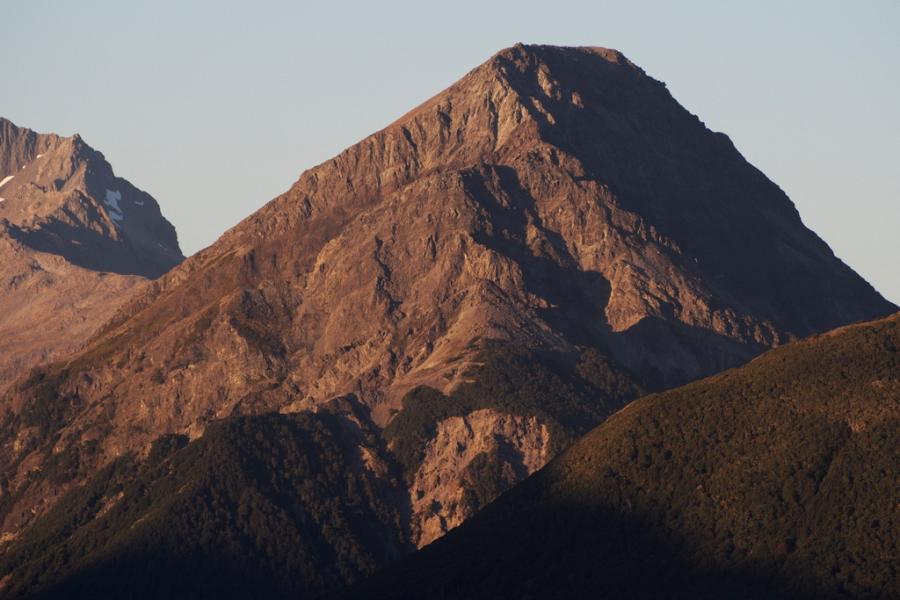 Reference
Title
Grade
Length
Quality
Bolts
Gone
Natural pro
Link to edit content
Southwest Ridge
2

The Southwest Ridge over THE SPIKE (1440m) is very steep. The route includes several abseils over jagged gendarmes, and some loose inclined slab climbs. In winter other joyful obstacles include a corniced summit cap. Start up the steep creek gully, about 200m up the Edwards River from its junction with the Mingha Valley (this route was originally known as the razorback route for Mt Williams before The Spike was named).

Gunbarrel Scree
2

Approached via the long, very steep, dangerous, scree shoot just downstream of the East Edwards River confluence. This shoot is known locally as the Gunbarrel Scree. A quick observation of the riverbed should leave you in no doubt as to why! Climb the scree upwards and southwards into a narrow gut joining the saddle between the two peaks. Both summits can be climbed on rotten rock from this point. Wear a helmet, and keep looking up! A dangerous route.
UUID:
9c9b8ff9-d0da-4852-b2cf-5627ff210f23