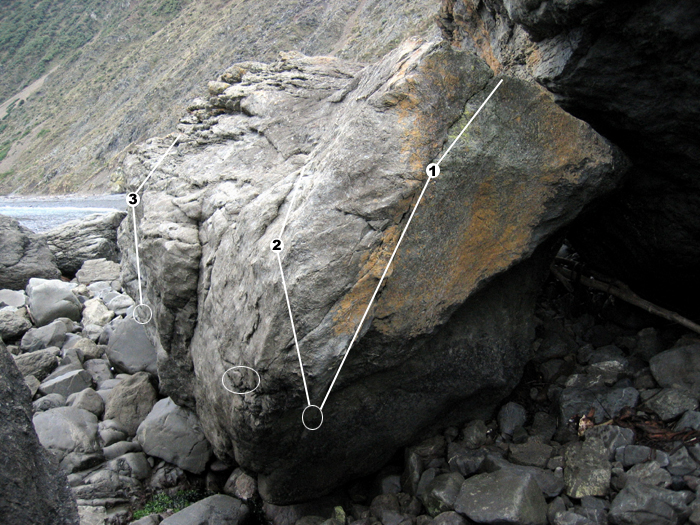 Reference
Title
Grade
Length
Quality
Bolts
Gone
Natural pro
Link to edit content
1
Unnamed
V1

Sit start laying off the crack. Follow the obvious weakness up and right.

Kristen Foley, May 2005

2
Unnamed
V2

Sit start with left hand on a small edge and right hand pinching the crack. Slap up to the obvious hold, grab some slippery slopers above and rock left to top out.

Kester Brown, April 2005

3
Unnamed
V0

Sit start on good jugs. Follow more good jugs to the juggy top out.
UUID:
b16db915-2c55-42f4-bb1f-c9e616edfe28