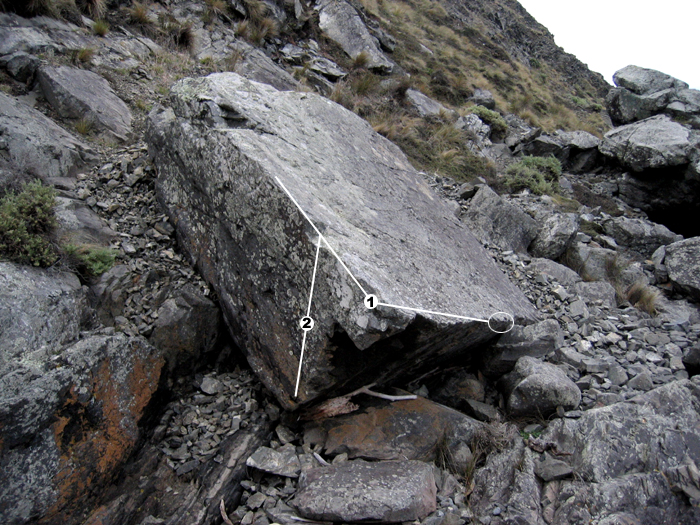 Reference
Title
Grade
Length
Quality
Bolts
Gone
Natural pro
Link to edit content
1
Lakes Bloc
V2

Sit start on the sharp lip with left foot on the low shelf. Follow the lip leftwards to the arete. Swing around the arete and step up onto the slab.

John Palmer, May 2005

2
Unnamed
V1

Sit start under the arete. Top out as for Lakes Bloc.
UUID:
2ebc0266-301d-4461-9109-1af696ae104e