This is the short wall opposite the Split Apple Rock.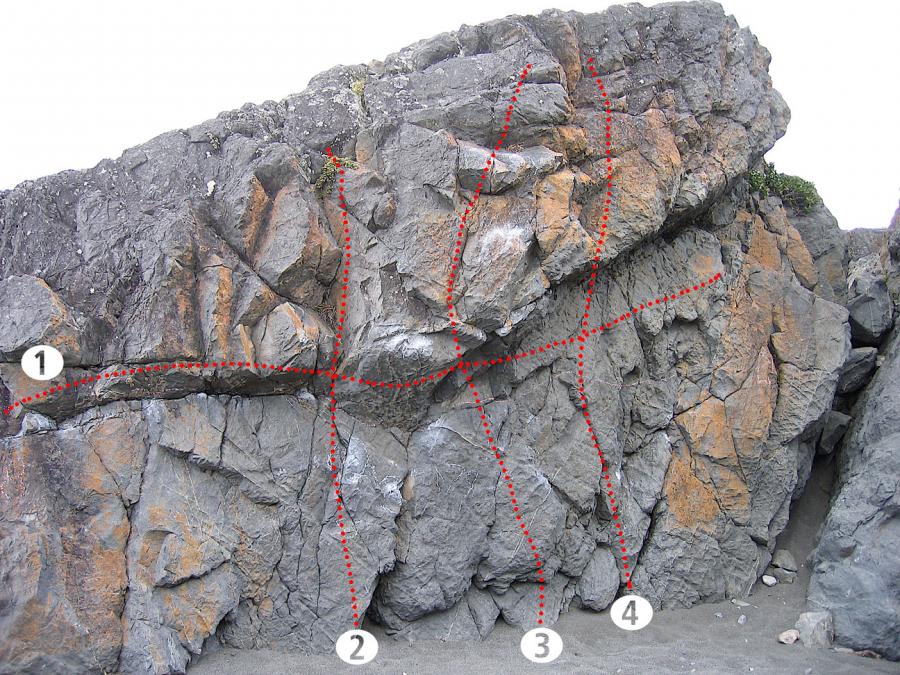 Reference
Title
Grade
Length
Quality
Bolts
Gone
Natural pro
Link to edit content
1
Break Traverse
V2

Starting on the good horizontal break, stay low and traverse right, with a strenuous section of side-pulls.

John Thompson

2
West Corner
VE

Pleasant climbing through the corner.

3
West Point
VM

The bulge. An undercling is the trick.

4
Key West
VM

The shallow groove is harder than it looks.
UUID:
3bdf6222-7403-4bec-adf5-5538dcbc9404