The most popular wall at Baring Head. Facing west, it catches the afternoon sun so is normally dry and pleasant. It offers a good variety of routes and a mixture of grades.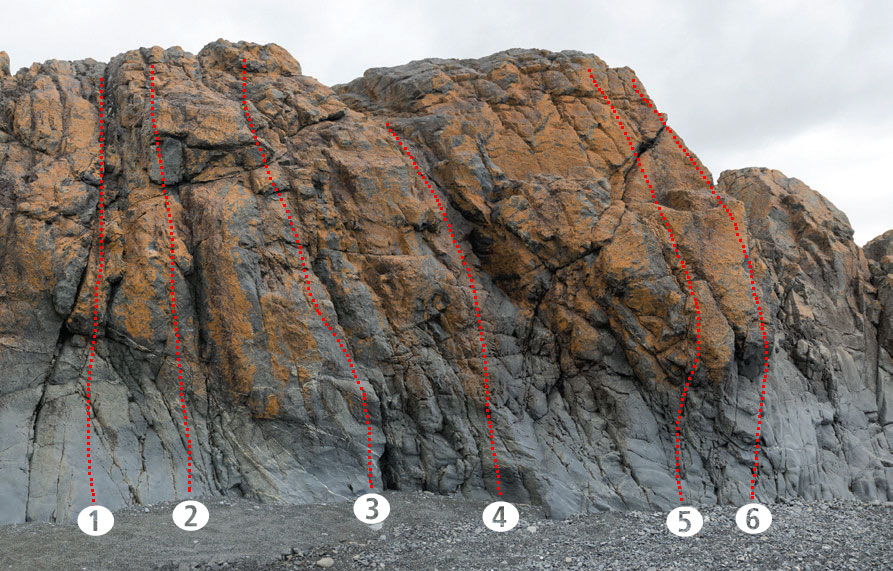 Reference
Title
Grade
Length
Quality
Bolts
Gone
Natural pro
Link to edit content
1
Obvious Crack
VM

Deceptively tricky, with an optional hand jam to begin.

2
Right Crack
VM

The right of two cracks. (The left-hand crack is out of bounds.)

3
Slight Crack
VE

Pleasant climbing up the vague crack on good holds.

4
Far Corner
VE

The left-facing corner can be a bit awkward near the bottom.

5
Ordinary Route
VE

Climb straight up the left side of the bulge.

6
End Arete
VM

Short and entertaining. Climb the arête using good flakes on the arête and some high step-ups.
UUID:
1ed0f088-ba25-47e6-8f0e-aee943bdbe62