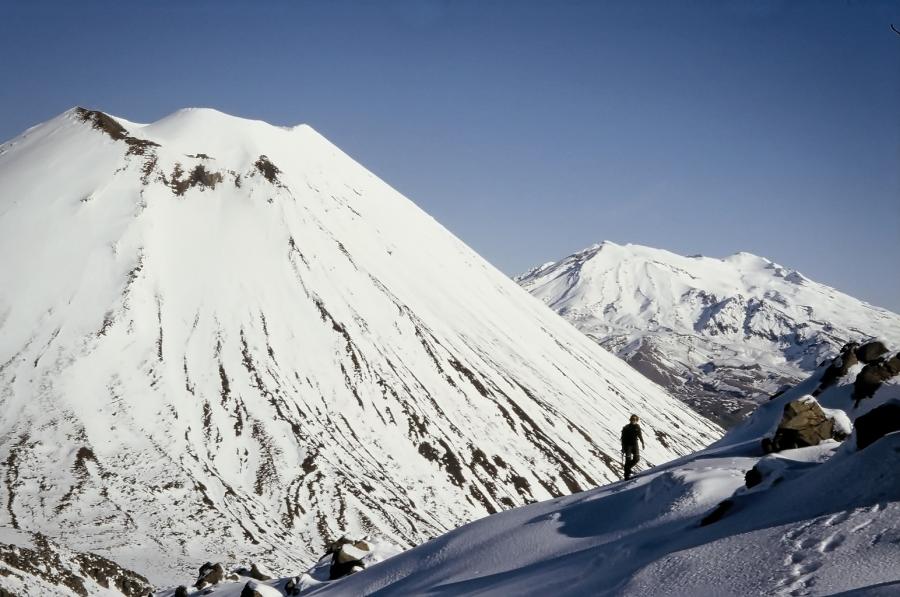 Reference
Title
Grade
Length
Quality
Bolts
Gone
Natural pro
Link to edit content
East Spur

Tongariro is most often climbed as a short detour from the Tongariro Crossing. Starting from the Mangatepopo road end is quicker. From the high point of the Crossing, at the head of Red Crater, turn west and up the broad eastern spur to the summit proper.

South Ridge

A more alpine excursion, the South Ridge begins at the head of Mangatepopo Valley at the entrance to South Crater. Scramble along over blocky ground to the summit. It is also possible to gain the upper South Ridge and summit by climbing directly out of the head of South Crater; neither conditions, views nor sunshine are likely to be as agreeable as on the ridge. From the summit, either descend to rejoin the Crossing, or avoid the crowds altogether and descend a scree slope down the mountain's western flank towards the long ridge that hems the Mangatepopo valley on its northern side. A faint track leads back to the car park.
UUID:
c3fa977b-729d-49ec-8da2-f2521695bec0