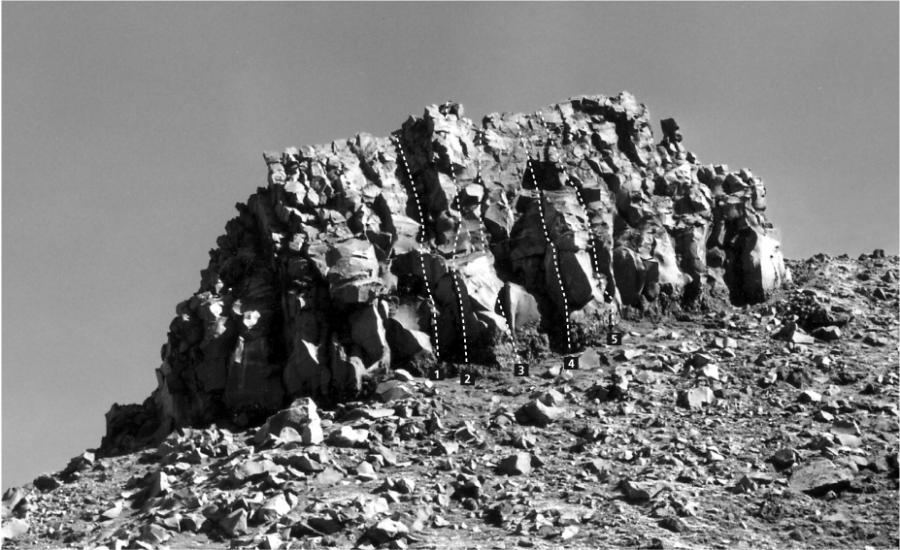 Reference
Title
Grade
Length
Quality
Bolts
Gone
Natural pro
Link to edit content
1
Chimney Route
14
8m

Moves up a short chimney exiting right.

Unknown, Pre 1982.

2
Reaching for the Lion's Heart
17
18m

Start 2m right of Chimney Route. Follow thin crack which opens out to off-width. From ledge proceed to highest point.

R Knott, 22/02/99.

3
Hoffhose
16
8m

Start to the right of Reaching for the Lion's Heart.

Kevin Conaglen, S Miller, 14 /04/95.

4
More to Come
17
8m

Follows a series of disjointed flared cracks up a short face about halfway along Lion Rock. It also uses the crack to the left.

Ross Corbett, Bill King, 12/82.

5
Mantleshelf Route
14
8m

At the start of the route two blocks are mantleshelved then move up a right facing corner.

Unknown, Pre 1982.
UUID:
c845217e-942b-4b71-a41e-214fed670a0c