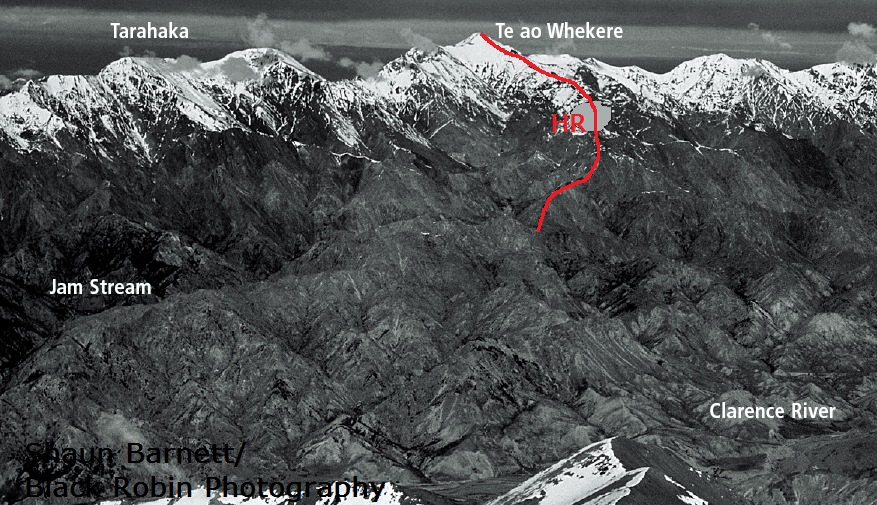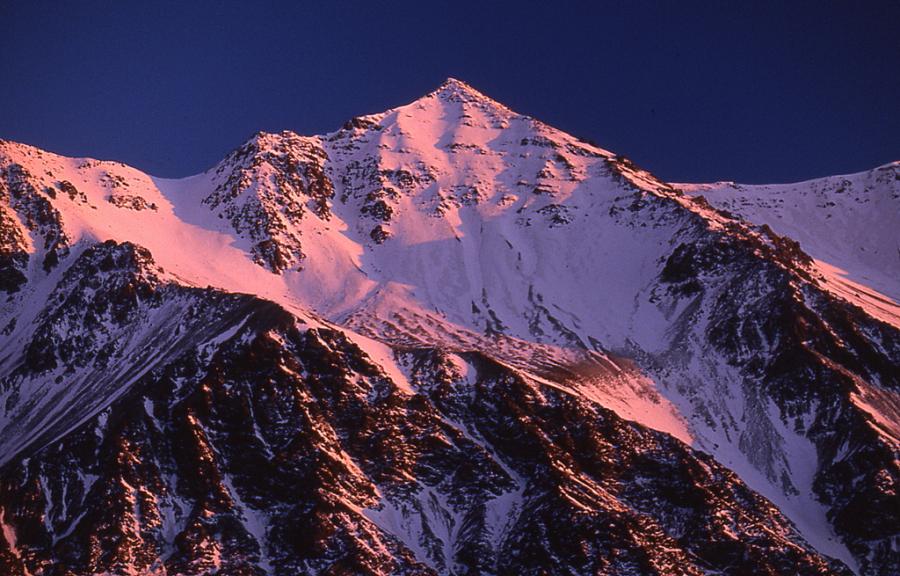 Reference
Title
Grade
Length
Quality
Bolts
Gone
Natural pro
Link to edit content
Happy Valley Route
1

At a gate on a saddle overlooking Puhi Peaks Station, follow ridgetop fencelines west to point 1086m, then farm tracks which descend into Happy Valley. There is a good campsite on a tussock shelf (map ref. O30/697904). Climb steep tussock and scree slopes above the campsite, or a rocky rib slightly downstream, to a scree spur, and sidle into the large basin east of the summit. Alternatively, continue up to the head of Happy Valley Stream, and climb scree northwards, crossing a spur falling from point 2430m, and easy slopes to the summit. This is also a good descent route.

Jordan Stream Route
1
2

Follow up Jordan Stream to the major fork, and continue up the true left branch till at 700m where the stream swings west. Climb a large scree slope north onto the major spur running north-west. The spur levels at 1500m, where there are campsites, with water in the head of Range Stream. Continue to the tops surrounding the head of Happy Valley Stream, follow around the rim and north to the summit. A long but straightforward route.

Totaranui Route
1

The major spur of Jordan Stream route above can also be reached by following spurs from Totaranui Farm on Puhi Puhi Rd. Request permission from Kevin & Sandy Topp, phone 03 319 6066, e-mail info@adventurekaikoura.co.nz.

HR
Haycock Ridge
1

Via CLEARANCE VALLEY. A very long route from Haycock Saddle, which can be reached from the lower Clarence via George Saddle and Jam Stream. A rocky tower at 2130m is the main obstacle.
Attribution:
Ben Winnubst Shaun Barnett/ Black Robin Photograhy.
UUID:
c3540e02-1621-459f-8d93-ad0aaa076e3a