The eastern outlier of Te Wera.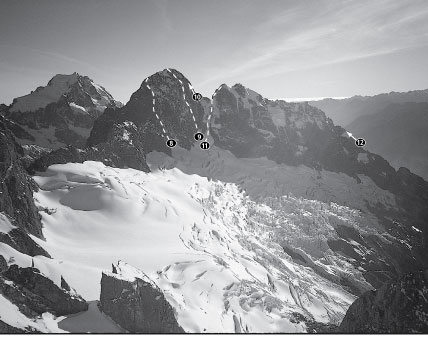 Reference
Title
Grade
Length
Quality
Bolts
Gone
Natural pro
Link to edit content
11
West Ridge

Ascend to the Col between Te Wera and Ngaitahu then easy scrambling along the ridge to the summit.

Phil Houghton, Mike Gill, Feb 1959.

12
East Ridge

Harold Jacobs, Murray Jones, Feb 1969.
Places
Type
Title
Link to edit content
Face (Alpine)
North Face

(1 route)
UUID:
21ca2506-188d-4c5b-bbad-e302b623396c