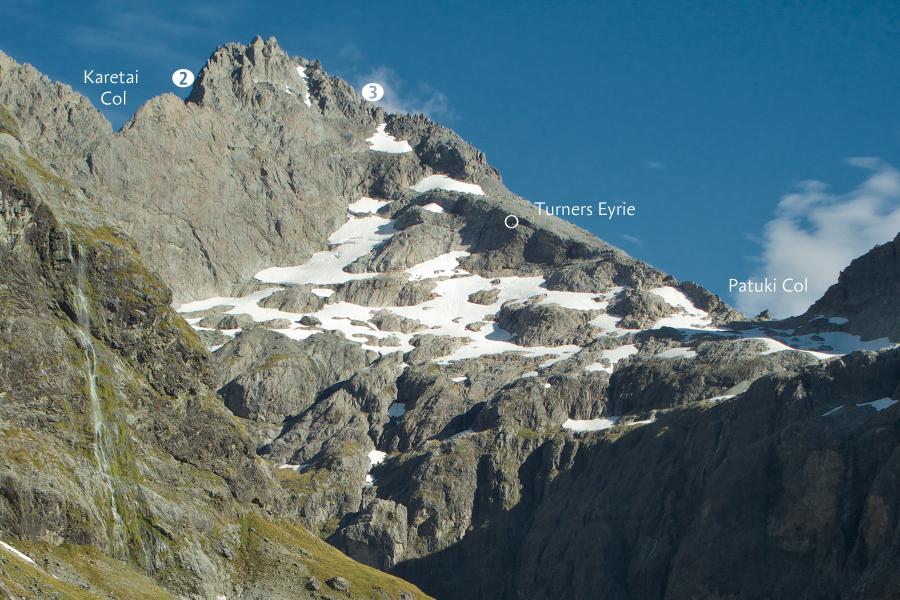 Reference
Title
Grade
Length
Quality
Bolts
Gone
Natural pro
Link to edit content
South Ridge
I 14
200m

The ridge starts with a 50 metre rock step leading to easier travel to the summit. It is also possible to scramble left above the first pitch, into a gully leading between the summit and the highest gendarme on the Donne Face, and then the top of the West Ridge.

Robin Pettit, Richard Price, Barry Scott, Doug Warren, 1972

2
North Ridge

The ridge is at first narrow and of good quality rock, but becomes more blocky high on the western side.

David Lewis, Lindsay Stewart, November 1937

3
West Ridge
I

A straightforward ridge starting from Patuki Col

First Ascent unknown.
UUID:
12307d76-3a2c-42b7-85ac-f2f9d5caf6fa